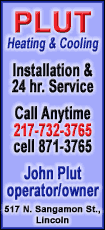 The maker of Singulair for asthma and allergies and Januvia for diabetes says net income was $1.04 billion, or 34 cents per share, up from $299 million, or 9 cents a share, in 2010's first quarter.
Revenue edged up 1 percent to $11.58 billion.
Excluding numerous one-time items, net income was $2.86 billion, or 92 cents per share.
Analysts forecast earnings per share of 84 cents and revenue of $11.38 billion.
Merck raised the bottom end of its 2011 adjusted profit forecast by 2 cents, predicting $3.66 to $3.76 per share.