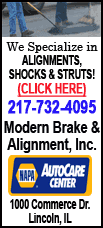 Earnings reached euro1.18 billion ($1.7 billion), up from euro612 million in the same quarter last year, the company said Friday. Revenue rose 15 percent to euro24.7 billion.
Earnings were up across the company's divisions, but most of the increase came from the mainstay Mercedes brand. Unit sales of its luxury cars and SUVs in China jumped by 82 percent, while Western Europe and the United States -- still far bigger markets for Daimler -- saw 4 percent increases.
Mercedes operating earnings rose 60 percent to euro1.288 billion from a year ago, the bulk of the company's euro2.03 billion in earnings before interest and taxes, or EBIT. The figure omits financial items but is used as a yardstick by the company and analysts.
The company sold 15 percent more cars and commercial vehicles than last year, at 461,700.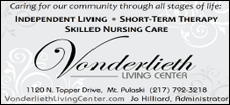 Daimler's performance follows strong earnings in recent days from other automakers, who are benefiting from rising demand in emerging markets such as China and India, and from a continuing recovery in the United States. Demand is weaker in Western Europe, where Germany is booming but several other countries are suffering from debt crises, troubled government finances and flat growth.
Ford Motor Co. had its best first quarter in 13 years with $2.6 billion profit, while Volkswagen earned euro1.7 billion and handily beat market expectations on stronger sales in China, India, Mexico and Argentina.
One risk factor for the industry was mentioned by Daimler in Friday's report: rising costs of raw materials, which the company said had had a negative effect on earnings. The issue was also cited by Ford CFO Lewis Booth.
For now, a strengthening if uneven global economy continues to boost Daimler and the industry. Daimler's truck division showed a big improvement, raising operating earnings to euro415 million from euro130 million in the same quarter a year earlier. The division's products, including U.S.-made Freightliner, represent big-ticket investment decisions by logistics and delivery companies and are therefore sensitive to the ups and downs of the economy.