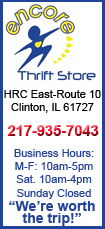 Data released the previous day showed the world's biggest economy lost steam in the first three months of the year. That helped push oil prices to near $112 a barrel and pushed the dollar down against the yen and the euro.
In early European trading, France's CAC-40 slipped 0.1 percent to 4,103 while Germany's DAX was up 0.1 percent to 7,482. Britain's FTSE 100 was closed as the country celebrated the nuptials of Prince William and Kate Middleton.
Wall Street was set for a lower opening, as Dow Jones industrial futures sagged by 14 points to 12,694 and S&P futures dropped marginally to 1,353.10.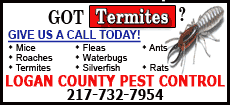 Outside of the U.S., economic indicators were also downbeat. Inflation in the 17 euro countries crept up to 2.8 percent in April, official data showed, keeping the pressure on the European Central Bank to raise interest rates again later this year.
That has aroused concerns that higher borrowing costs may make it harder for financially troubled countries such as Greece, Ireland and Portugal to return to growth and manage their debt.
Other signs for the eurozone remained mixed. Unemployment was steady at 9.9 percent in March, although Spain's rate rose sharply to a new eurozone record of 21.3 percent in the first quarter.
Nearly 5 million people are out of work now in Spain, the government said, adding pressure on the country as it tries to recover from nearly two years of recession and convince investors that it can handle its own debt load.
Two of Europe's industrial bellwethers reported hefty growth in first quarter earnings. German car maker Daimler AG said net profit nearly doubled to euro1.2 billion in the period as its luxury Mercedes brand kept up its strong sales performance in China.
Total, Europe's third largest oil producer, said its profit grew 50 percent in the first quarter thanks to sharply higher oil prices.
Meanwhile in Asia, equity markets also reacted nervously to the weak U.S. data overnight. Demand from the U.S. for Asia exports may actually slow," said Dariusz Kowalczuk of Credit Agricole in Hong Kong.
Hong Kong's Hang Seng index closed down 0.4 percent to 23,805.63, with yuan units of Hui Xian Real Estate Investment Trust falling 9.4 percent in their trading debut. They are the first equity securities denominated in China's currency to trade outside of mainland China.