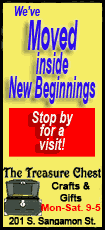 Total said in a statement that it made euro3.9 billion ($5.8 billion) in the first quarter, up from euro2.6 billion a year earlier, when the Brent oil price averaged only $76.40 a barrel. From January to March it averaged $105.40 a barrel and has continued to rise since then, and now tops $120.
France's largest company by market capitalization said it pumped 2.3 percent less oil in the quarter, producing an average of 2.37 million barrels a day, from 2.43 million a year earlier. Ongoing violence in Libya, which caused Total and other oil companies to halt production, caused a 0.5 percent drop in production.
Total's earnings growth was matched by its larger competitors Exxon and Royal Dutch Shell, both of which reported booming profits for the period on Thursday.
The French company has pledged to invest $20 billion this year, mainly to seek out new development projects in oil, gas and renewable energy.
On Thursday Total launched a bid to take control of U.S.-based solar panel maker SunPower Corp., in a deal that values the San Jose, California company at $2.3 billion.
Total is also pursuing acquisitions in a natural gas field in Russia's far north and has recently concluded deals in Uganda, Argentina, China and Bolivia.