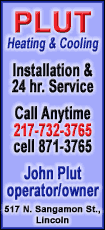 London-based HSBC said Friday its China Manufacturing Purchasing Managers Index remained at 51.8 in April, matching its March level and just above a seven-month low of 51.7 in February. Figures above 50 signal expansion.
The survey, usually released on the first of the month, was reported early due to next week's May Day holiday in much of the region. A similar survey by the state-affiliated China Federation of Logistics and Purchasing is due next week.
The HSBC survey covers 400 companies and is adjusted for seasonal factors.
The report said manufacturers added new employees in April at the fastest rate since December but were reducing purchases as they adjusted to delays in deliveries from suppliers.
Damage from the March 11 disasters in northeastern Japan forced many factories in that region to shut down at least temporarily, hindering supplies of electronics and auto components especially hard.
But despite the slowing in demand, the continued expansion is a sign that authorities need to persist in efforts to cool inflation, said HSBC economist Hongbin Qu.