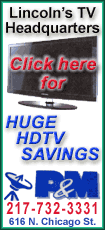 Rising prices are a political threat to China's communist leaders and they have declared taming inflation their priority. But they suffered a setback in March, when a double-digit jump in food costs pushed inflation to a 32-month high of 5.4 percent. That was despite four interest rate hikes since October, curbs on bank lending and government orders to producers to hold down price increases.
How fast to let the yuan gain is a high-stakes balancing act. A stronger yuan could help ease inflation by making oil and other imports cheaper. But Beijing also worries that a rising yuan might hurt exports and lead to job losses and unrest, so any gains will likely still be too small for Washington and other critics that say an undervalued yuan is swelling China's trade surplus.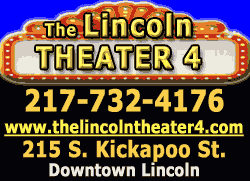 "Policymakers have sent a clear message that currency appreciation will be used as a tool to counter imported inflation" due to near-record global prices for oil and other commodities, said Credit Agricole CIB economist Dariusz Kowalczyk.
At a Cabinet meeting this month, Premier Wen Jiabao said the government would "increase the flexibility of the yuan's exchange rate" to ease price pressures, the official Xinhua News Agency reported.
Wen, China's top economic official, gave no details or a target for the yuan's value. But such a promise from a senior leader is rare and reflected rising official urgency, especially after Beijing has rebuffed demands by Washington and others to ease currency controls.
In March, Wen had publicly rejected a rapid rise in the yuan, saying at a news conference Beijing had to consider the impact on Chinese companies and jobs. On Friday, the central bank set the yuan's exchange rate at 6.49 to the U.S. dollar -- its highest official level since a currency revaluation in 2005.
Economists blame China's inflation on the dual pressures of consumer demand that is outstripping food supplies and a bank lending boom they say Beijing allowed to run too long after it helped the country rebound quickly from the 2008 global crisis.
Attempts at price controls, subsidies for the poor and orders to local leaders to guarantee adequate vegetable supplies have had mixed results.
In Shanghai, self-employed drivers who are being squeezed by higher living costs erupted in frustration at a rise in state-set fuel prices and new fees charged by warehouse owners and at China's busiest port.
Hundreds of drivers halted work for three days starting April 20, disrupting cargo shipments. Some freight companies suspended business for fear of being attacked by protesters. Officials responded by lowering some fees.
"Living costs are higher but freight rates are the same, so truckers or company owners earn less," said Xie Qiang, owner of a Shanghai trucking company.
Similar pressures last year ignited a wave of strikes across China by factory workers whose wages were frozen after the 2008 crisis and faced rising living costs. Japanese automakers and some other facilities were temporarily idled.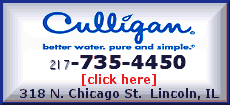 Beijing usually prohibits strikes but went along with last year's demands, possibly to put more money in workers' pockets as part of sweeping efforts to reduce reliance on exports by promoting consumer spending.
The government has clamped down on lending but analysts say it will be months before the effects of that and other curbs are felt. They say inflation should climb further through at least midyear before easing.
Beijing also is struggling to control an overheated economy that expanded by a rapid 9.7 percent in the first quarter of this year, barely slowing from the previous quarter despite Beijing's efforts to steer growth to a sustainable level after 2010's double-digit gains.