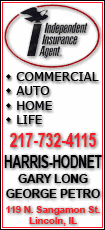 A newfangled, multiplatform event, the O Music Awards aired Thursday night on not any of the MTV Networks but on Facebook, MTV websites and mobile apps. The live, hour-long webcast was billed as a fan-friendly celebration of digital music -- an attempt by the ever-youthful network to officially fete the new arenas of music culture.
Embracing the amorphousness of the digital world, MTV kept things so unstructured that even the "O" in the show's title was intentionally left undefined and open for interpretation.
The webcast emanated from an outdoor stage in Las Vegas, but effectively took place in the digital realm. Most all winners accepted awards (trophies were a kind of glass cube) remotely in taped video acceptance speeches. Some performances, like those by Foster the People and Mumford & Sons, were piped in from other locations.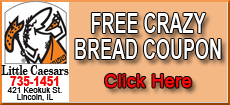 The exuberant duo Matt & Kim served as both house band and quasi hosts.
"Tonight, we're celebrating every gigabyte of musical interactively known to man," said drummer Kim Schifino, before admitting she had no idea what a gigabyte even is.
Some familiar faces won awards, such as Lady Gaga, who won most innovative artist and must-follow artist on Twitter. The winners were chosen by fan voting, which was tallied in real time ahead of the awards.
"You make me feel so brave," said Gaga in a video. "And you make me feel like I can really push the boundaries of commercial, mainstream music and art."
Other awards sought to honor the less famous. Viral video sensation Rebecca Black presented the award for "fan army" to the passionate following to Tokio Hotel's Aliens.
"That's so amazing, you guys," said Black to squealing fans around her.
Andy Samberg's comedy group Lonely Island won funniest music short for their "Saturday Night Live" music video "I Just Had Sex." Kanye West won for best tweet, an inevitability since he was the only one nominated. Website Pandora won for best music discovery site. Singer-songwriter Andy Grammer won most innovative music video for his "Keep Your Head Up" video.