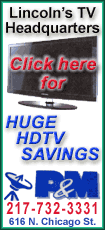 Palace officials said the ring was made by the Wartski company, which was founded in Wales in 1865.
Best man Prince Harry received the ring Thursday and was responsible for its safekeeping until the couple are wed at Westminster Abbey.
Only one ring is involved because William has chosen not to wear a ring.
As is traditional for royal brides, the ring has been fashioned from Welsh gold, valued for its quality and scarcity.
The gold was given to William by Queen Elizabeth II shortly after his engagement to Middleton was announced in November.
Welsh gold has been used in royal weddings since 1923 and has been worn by Queen Elizabeth II, and the late Princess Diana.
Traditionally gold from a nugget from the Clogau Gold mine was used, but the mine has been closed and only a sliver remains.
However, the British Royal Legion gave the queen a small quantity of Welsh gold in the 1980s for incorporation into wedding rings, and this gold was used for Middleton's ring.