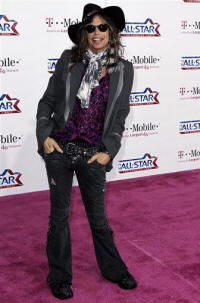 Roll 'em: Tyler's memoir is a wild ride

Send a link to a friend
[April 29, 2011] NEW YORK (AP) -- Steven Tyler's memoir has a million of `em.
Like that night in 1978 when he blacked out on stage while singing "Reefer-Headed Woman." Or when he and Aerosmith visited the White House on the day President Clinton was impeached. Or that weird weekend with Keith Richards at Bing Crosby's old house on Long Island. Everyone, Tyler writes, "was gacked to the nines on coke."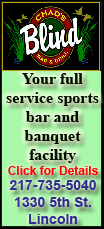 The Associated Press purchased a copy on Thursday of "Does the Noise in My Head Bother You?" -- scheduled for release next week. Explicit and filled with expletives, it reads like an even wilder and louder version of Richards' best-selling "Life." Tyler, 63, settles back and tells story after story about life in the "most decadent, lecherous, sexiest, nastiest band in the land."
Or as Tyler states it: "To snort or not to snort. That wasn't even a question."
A native of Yonkers, N.Y., Tyler was born Steve Victor Tallarico in 1948. He remembers hearing Elvis Presley as a little kid, and feeling like he was "bitten by a radioactive spider." By age 15, he knew he wanted to be a rock star and he knew he liked to get high, mastering the art of rigging his bedroom door so he wouldn't get caught smoking pot. At age 16, lightning hits -- someone tells him he looks just like that rubber-lipped singer from the Rolling Stones, Mick Jagger. By the late 1960s, he has met the other members of Aerosmith and hung out with them at Woodstock. They get their first record deal in 1972. Their self-titled debut album comes out the following year.
The band's name was suggested by drummer Joey Kramer. They had considered Stit Jane and the Hookers (Tyler's idea). Kramer mentioned "Arrowsmith." Like the novel by Sinclair Lewis? No, Aerosmith, a-e-r-o. Perfect, "The name evoked space -- aerodynamics, supersonic thrust, Mach II, the sound barrier."