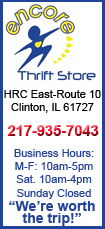 Obama's political advisers see tremendous potential in a growing Latino electorate. But Obama, who won 67 percent of the Latino vote in 2008, faces a disenchanted Latino community, angry over a record number of deportations and an impasse on revamping immigration laws, and fearful of tough state immigration laws such as one passed in Arizona.
On Thursday, the president invited a dozen influential Spanish-language television anchors and radio personalities as well as comely Latino actresses who have been active in Hispanic causes. Among the high-profile Latinos was Eddie "Piolin" Sotelo, who in 2006 helped mobilize hundreds of thousands of protesters in Los Angeles and across the nation against enforcement-only immigration proposals. Others at the White House were actresses Eva Longoria and America Ferrera and television figures Don Francisco of Univision and Jose Diaz-Balart of Telemundo.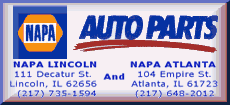 In a summary describing the meeting, the White House said Obama stressed his commitment to a comprehensive overhaul and pledged to intensify his efforts "to lead a civil debate on this issue in the coming weeks and months."
But immigration legislation that would provide a path to citizenship for millions of illegal immigrants has stalled even when Democrats controlled both chambers in 2009 and 2010. Its prospects are even more remote now that Republicans control the House.
Obama also voiced disappointment in Congress' failure to pass legislation that would have provided a path to legal status for law-abiding young people brought to the United States as children who either plan to attend college or join the military. He asked the Latino media and entertainment figures to use their influence to help "elevate the debate."
Participants said Obama was pressed to do something about the record 393,000 illegal immigrants forced to leave the country last year, but Obama indicated that without congressional action his hands were tied.
In its summary, the White House said: "The President also noted that the only way to fix what's broken about our immigration system is through legislative action in Congress, and that he cannot unilaterally change the law."
Speaking to reporters, Longoria said: "We like to blame Obama for the inaction, but he can't just disobey the law that's written."
Also attending along with Francisco and Diaz-Balart were Barbara Bermudo, Lily Estefan, Vanessa Hauc and Maria Elena Salinas, all hosts or anchors of Univision or Telemundo, the primary Spanish-language channels in the United States.