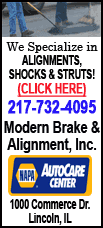 Spokesman Dale Olson said Thursday that Gimbel died of pneumonia at Cedars-Sinai Medical Center in Los Angeles on Tuesday. Gimbel's wife, actress Jennifer Warren, was at his side.
Gimbel's 500-plus productions received 18 Emmys, including one for 1973's "A War of Children," about Irish and Protestant friends engulfed by strife in Belfast.
He worked on TV movies including "The Autobiography of Miss Jane Pittman" and "Queen of the Stardust Ballroom" and produced specials with Crosby, Loren, Dean Martin and others.
Gimbel, a Philadelphia native, was a member of the Gimbels department store family. Besides his wife, Roger Gimbel's survivors include four children.