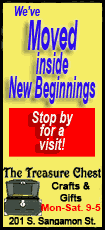 The results are expected to lead many doctors and patients to turn away from the pricier Lucentis and instead use $50 shots of Avastin for an age-related condition called wet macular degeneration.
Vision improvement after one year was the same for those given Avastin or Lucentis, the 1,200-patient study found.
The results are a blow to Roche's Genentech unit, which sells both medicines. Avastin (ah-VAS-tin) is a cancer drug that doctors have used for many years to treat the eye disease even though it is not approved for that purpose. Genentech had been developing Lucentis (loo-SEN-tis) specifically for the eye disease and won approval for it in 2006. A company spokesman said Thursday that the company had no plans to seek approval to sell Avastin for eye use or to lower the price of Lucentis.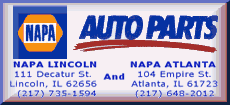 Yet the results are a boon for patients and insurers -- mostly Medicare -- because nothing prevents use of the cheaper Avastin, eye specialists said. Doctors who use it for the eye disease must get a pharmacist to prepare lower doses for injection rather than the intravenous way it's used for cancer.
"It's always good news for patients when there are more than one option for a condition. It's good news for the country. Now we have potential for significant savings at a time when the cost of health care is skyrocketing," said Dr. Paul Sternberg, chairman of the Vanderbilt Eye Institute.
He had no role in the study, whose results were published online Thursday by the New England Journal of Medicine and will be presented at an eye research conference on Sunday.
Anyone wanting to use Lucentis now will have to justify its cost to insurers and policymakers, Dr. Philip Rosenfeld of Bascom Palmer Eye Institute at the University of Miami wrote in an editorial with the study. He has no ties to Genentech but has consulted for several other companies developing eye treatments.
More than 250,000 Americans are treated for macular degeneration each year, mostly with Avastin, said Dr. Paul Sieving, director of the National Eye Institute, the federal agency that paid for the study. About 1.6 million Americans have advanced macular degeneration and another 7 million are at risk of developing it, he said.
The disease occurs when abnormal blood vessel growth damages the part of the retina responsible for central vision. Avastin and Lucentis aim at a protein that spurs blood vessel growth. They are injected through the white part of the eye into the central cavity. Numbing drops are used and patients generally feel pressure more than pain, Sternberg explained.
"The first time you tell a patient they're going to have to receive one they are taken aback and apprehensive, but they are remarkably tolerated," he said of the shots.
In the study, patients were given one of four treatments for one year: Avastin or Lucentis every four weeks, or either drug on an as-needed basis depending on response. Those on "as needed" dosing required four to five fewer shots over a year than the others.