___
12:43 p.m.
It's a royal sweep on Twitter, where the 10 top trending terms worldwide are all related, in some way, to the marriage of Kate and Prince William. Here are some of them:
#RoyalWedding (a hashtag promoted by Magnum Ice Cream)

#rw11

#proudtobebritish

Pippa (sister of the bride)

Buckingham Palace

Sarah Burton (designer of Kate's dress)

Westminster Abbey
___
12:31 p.m.
The bride and groom smiled and waved to cheering crowds as they rode through London's streets to Buckingham Palace. Kate tried out her wave -- a neat flick of the wrist with straight fingers, observed AP's Meera Selva -- and Prince William saluted as he passed troops lining the route.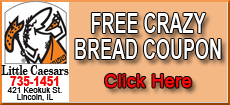 ___
12:28 p.m.
"It's such a shame and so poignant that (Diana) missed out on her boy's big day." That's the latest from royals expert Jennie Bond.
"I think William deliberately included his mother in the day with the music," she said, pointing out that the initial hymn was also played at Princess Diana's funeral.
___
12:20 p.m.
A couple of recent, rapid-fire tweets from AP's Fergus Bell (fergb on Twitter), who's among revelers in London:
I would say there is a reasonable amount of bubbly being drunk in the crowd here at Trafalgar Square.

Harry getting louder cheers than William!
___
12:16 p.m.
As Kate and William ride around town in their carriage as husband and wife, AP's Hasan Dudar in Indianapolis has caught up with Jen Barnette, who's having her friends over for a "Kate-tail" party and sleepover.
The living room was set up as if for a wedding, with rows of chairs -- lined up in front of the TV -- and a runner-lined aisle. The guests wore Wills and Kate T-shirts.
"I made mock invitations that look just like the royal invites," Barnette said. "They all get a copy-Kate ring."
___
12:13 p.m.
The Duke and Duchess of Cambridge (aka Wills and Kate) have emerged from Westminster Abbey to the ringing of wedding bells, a roar of cheers and a throng of news photographers. They then hopped into their open carriage for their ride around the neighborhood.
And off they go.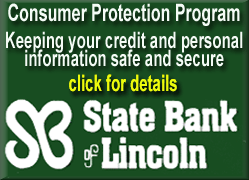 ___
12:02 p.m.
One of the latest hymns sung at the wedding, "Jerusalem" ("And did those feet, in ancient times ...") is the closest thing to a national hymn for the English. Among those outside Britain, it might be more likely to evoke a certain Monty Python episode -- the one where a bed salesman keeps singing the hymn as a couple of newlyweds, still dressed as bride and groom, try to make a purchase.
A versatile hymn indeed.
___
11:49 a.m.
Exciting news for the crowds in the streets of London, first delivered to AP's London office by Fergus Bell in Trafalgar Square: The sun has broken through the clouds.
___
11:45 a.m.
Need a break from all this ceremony? If you're in Britain, here's a look at what's showing on some of the channels that aren't airing live wedding coverage:
BBC Two: "Duel in the Sun," a Western featuring Gregory Peck and Lionel Barrymore.

Channel Four: "A Place by the Sea," a show on real estate, featuring Cornwall in this episode.

Channel Five: "Santa Fe," another Western.
___
11:31 a.m.
Royals expert Jennie Bond weighed in on the wedding dress -- which she says is both "a dream" and "daring."
"It is a beautiful laced soft look which is extremely elegant," the AP consultant said. "She looked stunning."
She also commented on the "plunging" neckline -- "a little bit sexy," she said.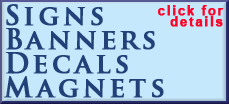 ___
11:25 a.m.
BREAKING: Kate and Prince William are now husband and wife after reciting vows without so much as an "um" or an "uh." A sign of a smooth marriage to come?
___
11:20 a.m.
Kate and Prince William have exchanged vows, and William just slipped the ring on her finger. (Slipped may not be the right word -- it looked like a bit of a tight fit.)
___
11:13 a.m.
Yvonne Ryland, who lives in Spain but is originally from Yorkshire, offered AP's Fergus Bell her take on Kate's dress:
"Oh, it's gorgeous! It's not as long a train as I thought but it is absolutely beautiful. It is so slimming and fits her perfectly."
___
11:11 a.m.
Kate and William are at the altar together now, where he turned to her and said something that made her laugh. Any lip-readers out there?
___
11:06 a.m.
For automotive fans keeping score: William rode to Westminster Abbey for the royal wedding in a Bentley, while Kate was in a Rolls-Royce.
___
11:04 a.m.
BREAKING: Royal officials say Sarah Burton designed Kate Middleton's wedding dress.
___
11:01 a.m.
BREAKING: Kate Middleton arrives at Westminster Abbey for her wedding to Prince William.
___
10:55 a.m.
BREAKING: Kate Middleton leaves the Goring Hotel for Westminster Abbey, wearing a lacey dress with a plunging neckline, and carrying a bouquet.
___
10:53 a.m.
ABBEY ARRIVALS: Queen Elizabeth II has arrived at Westminster Abbey for her grandson's wedding.
___
10:49 a.m.
A quick clarification: The dress that Carole Middleton will be wearing today was designed by the Catherine Walker fashion house. Walker, as noted, died of cancer last year.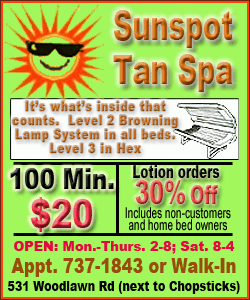 ___
10:47 a.m.
ABBEY ARRIVALS: Prince Charles and his wife, the Duchess of Cornwall, have arrived at Westminster Abbey.
___
10:40 a.m.
"Will, it's not too late!"
That's what it says on a sign being held aloft in London by Brenda Hunt-Stevenson, a retired teacher from Newfoundland, Canada. Oh, and she's dressed as a bride.
"I want to see that kiss on that balcony," Hunt-Stevenson said. "That's going to clinch it for me. I don't care what Kate wears. She is beautiful anyway."
___
10:30 a.m.
Royal officials say Catherine Walker designed the dress to be worn by Carole Middleton, the mother of the bride. AP's Cassandra Vinograd has passed along some details; grab your fashion dictionary and read on:
She'll be wearing a sky blue wool crepe coat dress, with matching satin piping and passementerie at the waist and cuff. Under that will be a sky blue silk shantung "sydney" day dress, with short pleated sleeves and pleated pocket.
Walker, who designed the dress in which Princess Diana was buried and hundreds of her outfits, died in September from cancer.
___
10:19 a.m.
BREAKING: Prince William arrives at Westminster Abbey for his wedding to Kate Middleton.
___
10:18 a.m.
London Mayor Boris Johnson is getting creative (and a bit romantic) with his wedding gift for William and Kate: a tandem bicycle.
"I'm very proud to be invited," he said. "I'll be going to Trafalgar Square later to give a toast to the royal couple."
Johnson, an avid cyclist, has put thousands of public bikes on the streets in the last year in order to ease traffic congestion in the city and promote healthy living.
___
10:13 a.m.
ABBEY ARRIVALS: British Prime Minister David Cameron has arrived at Westminster Abbey for the royal wedding.
___
10:03 a.m.
The royal wedding is getting plenty of attention from nations that used to be part of the British Empire. Here are some highlights from AP journalists reporting from around the Commonwealth.
New Zealand: Kiwis are celebrating the fact that Kate Middleton's father's godmother comes from their country.

Hong Kong: A well-known wedding designer is welcoming the big day in Chinese-language TV commentary.

Australia: The wedding hoopla has raised the prickly issue of whether the country should dump the British monarch and become a republic.
___