Mississippi's and Louisiana's governors issued flood warnings Thursday and declared states of emergency. Authorities along the swollen waterway in both states are warning nearby residents to brace for the possibility of any flooding. River boat casinos in Mississippi are closing and levee managers are readying sand bags and supplies -- and the manpower to build the defenses -- to fight the rising river along hundreds of levees in both states where the river crosses en route to the Gulf of Mexico.
"We're going to do everything we can to prepare for the worst-case scenario while we still are hoping for the best case," Louisiana Gov. Bobby Jindal said, adding the state was prepared to withstand the test.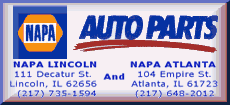 Louisiana is still recovering from powerful Hurricane Katrina, which struck in August 2005 as levees broke under surging waters and more than 80 percent of New Orleans was flooded. Since 2005, the corps has spent billions of dollars in repairing levees and improving the city's flood protections, but the vast majority of that work has been focused on protecting the city from hurricane surge, not river flooding.
While authorities who manage the levees express confidence that those structures can withstand the enormous surge, the high waters are expected to put pressure on the levees for as many as 10 days -- and that has officials concerned.
"It is going to be a slow-moving crest and what that means is it does put pressure on those levees," Jindal said.
River flooding, fed by heavy rains across the Mississippi River valley, is already a serious problem hundreds of miles upriver, particularly in Missouri where the Army Corps of Engineers is considering whether to blow up a levee to relieve pressure on Cairo, Ill, a bottleneck where the Ohio and Mississippi rivers meet.
As the water makes its way downriver, the lower portion of the Mississippi will be tested.
The river is forecast to crest at 53.5 feet on May 18 at Vicksburg, Miss., a key gauge. That is the highest river stage recorded at Vicksburg since the catastrophic flooding of 1927 when the river reached 56.6 feet and would have kept on rising if levees hadn't given way, causing massive flooding and killing hundreds. After that calamity, the nation undertook an aggressive $13 billion plan to build levees and floodways that would avert such a scale of flooding.
The crest of the river is expected to reach New Orleans on May 22, and Jindal said the corps was looking at opening a major spillway, the Bonnet Carre, just north of the city to relieve pressure.
Those who manage the levees built up since 1927 expressed confidence in them.
"The levees are designed to withstand 65 feet," said Robert Anderson, a corps spokesman in Vicksburg. But he added that "it has never been tested before quite like it has been tested now."