"There's a pretty good chance some of these were a mile wide, on the ground for tens of miles and had wind speeds over 200 mph," said Harold Brooks of the National Severe Storms Laboratory in Norman, Okla.
It may have been a single long-ranging twister that battered Tuscaloosa, Ala., and then covered the 60 miles to Birmingham, Brooks said.
Only 1 percent of twisters reach the most powerful readings, but Brooks thinks several of those that left death and destruction in Alabama and five other states Wednesday fall into that category.
That speculation hasn't been confirmed yet, but if it is, it's no wonder so many homes were flattened and scores were killed.
Most tornadoes are weak, so most reasonably built structures survive them. The typical tornado is on the ground for a couple of miles and is a couple hundred yards wide with half the wind speed of the storms that barreled through the region on Wednesday.
It was the deadliest day for tornadoes since a series of twisters killed more than 300 people in 11 states in 1974, Brooks added. The death toll from Wednesday has surpassed 250 and is rising. The worst day in recorded history for storm fatalities is March 18, 1925, with 747 deaths.
"A big question is -- the tornado in Tuscaloosa and Birmingham, is it the same one? I think they are the same," he said.
Chris Weiss, a tornado expert at Texas Tech University, said the storm that spawned that tornado formed in Mississippi and "lasted over 300 miles, and even for a super cell that's pretty long."
Tornado outbreaks happen just about every year somewhere in the country. But this time conditions were just about perfect for the series of powerful storms, explained Jerry Brotzge, a senior research scientist at the Center for Analysis and Prediction of Storms at the University of Oklahoma. He noted that a deadly tornado in Oklahoma in 1999 also was almost a mile wide.
Brooks noted there was a trough in the mid-levels of the atmosphere over the western U.S., with a strong jet stream coming across the southern U.S. A trough to the west means winds blowing to the south, turning and then moving back north at the same time a powerful jet of wind blows from the west above.
And that, explained Brotzge, results in an area "to the east of the trough where you have warm, moist southeast winds at the surface and strong dry winds from the west above ... that creates the perfect scenario for strong thunderstorms" and tornadoes.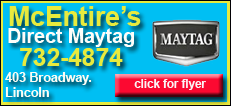 Why was there such an active weather pattern?
"Causes are always difficult to assign," Brooks said. "A little bit has probably been the weakening La Nina in the Pacific, but not all weakening La Ninas are associated with lots of tornadoes, and we get lots of tornadoes in other situations as well."
La Nina is an unusual cooling of the water in the tropical Pacific Ocean that can change weather patterns around the world. The federal Climate Prediction Center said last month that La Nina conditions were weakening but could continue to affect weather for months.
Weiss said there is no scientific consensus on whether climate change played a role in this series of powerful storms. "The problem is trying to relate a climate signal to a specific weather event is always dangerous," he said.