As the future king and queen of England began their lives as husband and wife with the simple words "I will," some 2 billion people across the globe were believed to have tuned in. The couple looked nervous but happy and recited their vows without stumbling before Archbishop of Canterbury Rowan Williams.
A million well-wishers -- as well as some protesters -- flooded into central London, around Buckingham Palace, Westminster Abbey and other landmarks. Crowds were up at dawn waving flags for television cameras under steely gray skies and cool temperatures. Cheers erupted as huge television screens began broadcasting at Trafalgar Square and Hyde Park.
"Will, it's not too late!" said one sign held aloft by an admirer dressed as a bride.
The biggest secret of the day -- Middleton's wedding gown -- prompted swoons of admiration as she stepped out of a Rolls-Royce with her father. Against all odds, the sun emerged at that exact moment.
The ivory and white satin gown -- with its low neckline, high lace collar, long lacy sleeves and a train over 2-meters (yards) long -- was designed by Sarah Burton at Alexander McQueen. Middleton's hair was half-up, half-down and decorated with dramatic veil and a tiara on loan from Queen Elizabeth II.
Jennie Bond, a leading British monarchy expert and royal wedding consultant for The Associated Press, called it a "fairy tale."
"It's a dream," she said. "It is a beautiful laced soft look which is extremely elegant. She looked stunning."
William wore the scarlet tunic of an Irish Guards officer, sending a strong signal of support for the armed forces and reinforcing his new image as a dedicated military man.
Hours earlier, the couple received their first royal wedding present from the queen: the titles duke and duchess of Cambridge.
Maid of honor Pippa Middleton wore a simple column dress and naturally styled hair, while best man Prince Harry was dressed in formal military attire. The flower girls, in cream dresses with full skirts and flowers in their hair, walked down hand-in-hand with Pippa.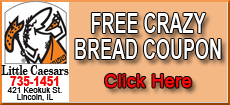 The iconic abbey was airy and calm, the long aisle leading to the altar lined with maple and hornbeam trees as light streamed in through the high arched windows. The soft green trees framed the couple against the red carpet as they walked down the aisle.
Hours before the ceremony, plumage of Amazonian variety filled the cavernous abbey as some 1,900 guests filed in, the vast majority of women in hats, some a full two feet (.6 meters) across or high. Some looked like dinner plates, and one woman wore a bright red fascinator that resembled a flame licking her cheek. A BBC commentator noted there were some "very odd choices" walking through the abbey door.
Most men, however, looked elegant and suave in long tails, some highlighted by formal plaid pants and vests. Others wore military uniforms.
The queen, of course, wore a soft yellow hat and coat dress, just like the bookies had predicted.
All the details -- the wedding dress, her hair, their titles, the romantic kiss on the balcony, the honeymoon -- were finally being answered. But the biggest question won't be resolved for years: Will this royal couple live happily ever after?
Will their union endure like that of William's grandparents -- Queen Elizabeth II and Prince Philip, now in its 64th year -- or crumble in a spectacular and mortifying fashion like that of his own parents, Prince Charles and Princess Diana?
Recent history augurs badly: The first marriages of three of the queen's four children ended in divorce. But William and Kate seem to glow with happiness in each other's company, and unlike Charles and Diana they've had eight years to figure out that they want to be together.
Still, the fate of their marriage depends on private matters impossible for the public to gauge, since any wedding is fundamentally about two people. Will their lives together, starting with such high hopes, be blessed by good fortune, children, good health, productive work?