Shaylyndrea Jones, 22, had expected to graduate from the University of Alabama this weekend with a degree in sports science. Instead, she spent Thursday moving out of her ruined apartment, where she rode out the storm huddled in a hallway. But graduation suddenly isn't so important -- she's just thankful she and her roommates survived the night.
"It was the scariest thing I've been through," she said. "We were saying our prayers as it was coming down the street."
Police used bullhorns to tell people not to cross the tape to a neighborhood they were searching. On the other side, people were walking over glass, through pools of water, endless piles of debris and smashed cars. The city imposed a 10 p.m. curfew for Thursday and an 8 p.m. limit for Friday.
Search and rescue teams fanned out to dig through the rubble of devastated communities that bore eerie similarities to the Gulf Coast after Hurricane Katrina in 2005, when town after town lay flattened for nearly 90 miles. Authorities in Concord and elsewhere even painted the same "X" symbols they did in New Orleans to mark which homes they searched and how many survivors were found.
In Phil Campbell, a small town of 1,000 in northwest Alabama where 26 people died, the grocery store, gas stations and medical clinic were destroyed by a tornado that Mayor Jerry Mays estimated was a half-mile wide and traveled some 20 miles.
"We've lost everything. Let's just say it like it is," Mays said. "I'm afraid we might have some suicides because of this."
Officials said at least 13 died in Smithville, Miss., where devastating winds ripped open the police station, post office, city hall and an industrial park with several furniture factories. Pieces of tin were twined high around the legs of a blue water tower, and the Piggly Wiggly grocery store was gutted.
At Smithville Cemetery, even the dead were not spared: Tombstones dating to the 1800s, including some of Civil War soldiers, lay broken on the ground. Brothers Kenny and Paul Long dragged their youngest brother's headstone back to its proper place.
At least eight people were killed in Georgia's Catoosa County, including in Ringgold, where a suspected tornado flattened about a dozen buildings and trapped an unknown number of people.
"It happened so fast I couldn't think at all," said Tom Rose, an Illinois truck driver whose vehicle was blown off the road at I-75 North in Ringgold, near the Tennessee line.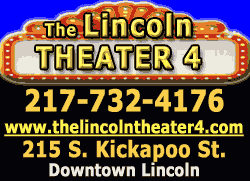 Lisa Rice, owner of S&L Tans in nearby Trenton, survived by climbing into a tanning bed with her two daughters: Stormy, 19, and Sky, 21.
"We got in it and closed it on top of us," Rice said. "Sky said, `We're going to die.' But, I said, `No, just pray. Just pray, just pray, just pray.'"
For 30 seconds, wind rushed around the bed and debris flew as wind tore off the roof.
"Then it just stopped. It got real quiet. We waited a few minutes and then opened up the bed and we saw daylight," she said.
In Tuscaloosa, hundreds of people walked in a long, slow procession down the town's main four-lane drag. Some shot pictures and videos of what had been a bustling community. Others came to search the wreckage of their homes.
Seventy-three-year-old Frank Frierson sat on a porch and marveled at the damage.
"It was God up there letting us now that he is the boss, what he could tear up and what he could destroy," he said.