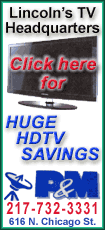 The parties began as early as 4 a.m. on the East Coast, two hours before the wedding started across the pond in London.
Restaurants and bars from coast to coast hung Union Jack bunting and hosted gatherings to watch the wedding on live TV, complete with royally named cocktails, including "The Windsor Knot" and "The Bitter Queen." Large events also took place including a live viewing party in New York's Times Square.
A big cheer went up at Walt Disney World's party in Orlando when Middleton emerged from her limousine and took her father's arm. Hundreds of guests were invited to wear prince and princess attire and watch in the park's Wedding Pavilion.
Angela Vanderjagt, 46, of Orlando, came in her silk pajamas and remembered watching Prince Charles and Diana get married in 1981.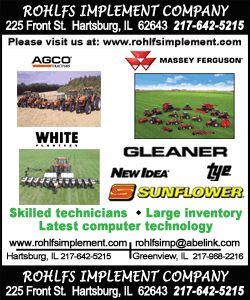 "Diana would be thinking how proud she is of her son and how well he turned out, even with all the pressure," she said of Prince William's mother, who was killed in a car crash in Paris in 1997. "Unlike her, I think he's marrying for love. They're both marrying for love."
Americans also gathered in private homes as royal watchers hosted their own get-togethers with scones and cucumber sandwiches.
In Indianapolis, Jen Barnette, 24, had her girlfriends over for a "Kate-tail" party and sleepover. The living room was set up as if for a wedding, with rows of chairs -- lined up in front of the TV -- and a runner-lined aisle. The guests wore Will and Kate t-shirts.
"I made mock invitations that look just like the royal invites," Barnette said. "They all get a copy-Kate ring. We've even got Kate-tails, sapphire blue with sugar rims."
Michelle Ertel asked her husband to wear his tuxedo and act as a butler for about two dozen members of her women's club in Oviedo, Fla. Two large-screen televisions showed the wedding and Ertel, a 43-year-old communications consultant, asked her guests to each donate a special occasion dress for charity.
The royal wedding was a chance to see the kind of life few in America are familiar with, said Ertel, the mother of two teenagers. When Middleton got out of her limo and revealed her dress, guests started cheering, she said.
"We all just got goose bumps," Ertel said. "Her dress was simple and beautiful. It was amazing and she did not look nervous."
The wedding may be a bit surreal for another Kate Middleton. The 35-year-old a stay-at-home mother of a 16-month-old daughter in Milton, Mass. said she will watch the wedding, but not in the early morning. She said she has saved some of the magazines that say "Kate Middleton, a perfect princess."
"Who wouldn't want that?" Middleton said. "When I went to get a haircut, they were all excited when I walked in. When I went to Gymboree, also the same thing. They were like 'Oh are you Kate Middleton?'"
Other royal fans watched from the pews of Trinity Church in Lower Manhattan, with its centuries-old ties to the Church of England. A jumbo screen at the altar carried a live broadcast of the wedding along with costumed Beefeaters.