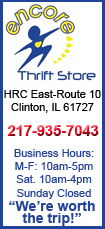 Rioters burned tires in downtown streets as security forces fired tear gas and guns, and a Red Cross spokeswoman said 15 of the wounded and been hit by live bullets. Battles between protesters and police were also reported elsewhere around the country, including at Kasangati, just outside the capital, where the country's top opposition leader lives.
The protests are the first serious demonstrations in sub-Saharan Africa since a wave of anti-government protests swept leaders in Tunisia and Egypt out of power. Ugandan President Yoweri Museveni has vowed repeatedly that his government will not be taken down by protests.
Red Cross spokeswoman Catherine Ntabadde said at least one person was killed and 64 people wounded. Unconfirmed reports indicated the official death toll could rise. Ntabadde said at least 15 people had been wounded by gunfire.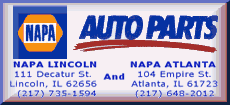 Uganda police spokeswoman Judith Nabakooba said the police were working to contain the demonstrations. She said she did not immediately have a casualty figure.
The breakout of violence came one day after a brutal takedown of the country's top opposition politician, Kizza Besigye. Police cracked open the window of Besigye's vehicle and doused him with tear gas at close range before bundling him into the back of a pickup truck and speeding off.
"They arrested him like a chicken thief. We cannot allow such things to continue. Museveni must go," said Brown Ndese, one of the protesters.
Radio reports in Uganda quoted an aide to Besigye as saying that the opposition leader was in poor health and that arrangements were being made to fly him out of the country for treatment. Attempts to reach Besigye aides for comment failed.
Besigye has held five "walk to work" demonstrations to protest rising prices and what he calls a corrupt government. On Friday, demonstrators carried posters praising Besigye, and questioned why police needed to use violence to arrest him. Opposition members of parliament have demanded an explanation from the government over his treatment.
Nabakooba said previously that Besigye was arrested for not following police orders and for leading a chaotic demonstration that snarled traffic and saw his supporters hurl stones at passing vehicles.
Earlier this month Besigye was shot in the right hand by what he says was a rubber bullet fired by police. He now wears a thick white cast that reaches halfway up his right arm.
Uganda's Daily Monitor newspaper reported on its website Friday that military forces and police fired live ammunition and tear gas at demonstrators in the eastern town of Mbale, some 200 miles (300 kilometers) outside Kampala. Demonstrators fought back with rocks.