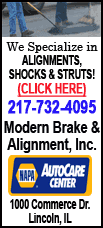 A few days earlier, during an exclusive interview with The Associated Press, Coulibaly exuded confidence. He did not seem like a man who would take his own life, as a commander for his rival, Defense Minister Guillaume Soro, has suggested.
Coulibaly's top aide denied late Thursday that the warlord took his own life and said he was slain in an attack Wednesday by fighters belonging to Soro, who is also Ivory Coast's prime minister. The aide, Felix Anoble, said Coulibaly was badly beaten and then shot in the heart.
Behind the mystery of Coulibaly's death lies the question: Can President Alassane Ouattara control the warlords whose fighters, grouped loosely under Soro, ousted incumbent Laurent Gbagbo this month and installed him to power? Will Ivory Coast, the world's leading cocoa producer, resume its place as an economic powerhouse of West Africa, or will it become a nation where rivalries are settled by shedding blood?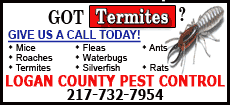 The deaths in the post-election violence number in the thousands. More than 1 million people fled their homes amid the fighting, which also shut down the economy. The crisis occurred because Gbagbo lost the November election but refused to leave office.
Coulibaly, a 6-foot-6 (1.83-meter) bespectacled warrior, described plans for his future in a new Ivory Coast during the AP interview on April 17. As one of those who had helped oust Gbagbo and bring Ouattara to power, he had every expection he would be accorded power and privilege.
There was every sign that this was a survivor.
But Coulibaly, 47, probably overplayed his hand, trusting that an old relationship with Ouattara, whom he said he looked up to as a father, would allow him to reach the pinnacles of power and bypass Soro. And he may have underestimated Soro, every bit as ambitious as he, whose camp claims that they found Coulibaly's body "lifeless but with no bullet wound" after they attacked his base in Abidjan's sprawling and poor Abobo neighborhood Wednesday night.
A photograph posted at the Web site http://www.abidjan.net Thursday showed a body with arms outstretched and what appeared to be a bullet wound to the chest and a bloodied face that looked like Coulibaly's.
When he first met the AP team, Coulibaly cut a swashbuckling figure, bearded and mustachioed, in camouflage uniform and military boots, a red beret topping it all. He wore three stars on his shoulders to denote the general's rank that he had assumed. He was unarmed but flanked by equally smartly turned out aides toting Kalashnikov rifles.
Speaking in measured tones in French, Coulibaly spoke with leaders of the Abobo community that extolled him as a savior. It was there that he had started the battle for Abidjan against Gbagbo's troops in February after they fired mortar shells and rockets at Abobo, which had voted massively for Ouattara in the election.
The community leaders must have had a sense of foreboding. After his bold actions were listed by a praise singer, one told Coulibaly: "The residents of Abobo pray for blessings for you and your brave men every night" and he then prayed: "May God protect you against all your detractors and all those who want to sully your name and undermine your good work."
In an interview afterward, Coulibaly deplored the lack of military coordination between his and Soro's pro-Ouattara forces who arrived at the gates of Abidjan in early April, saying: "If we had united, we would have been able to avoid much bloodshed -- there would have been fewer lives lost, less damages and looting."
But he denied that the rivalry with Soro had caused infighting that further delayed Gbagbo's ouster, which finally happened on April 11.
Other blood feuds may emerge now that the common enemy, Gbagbo, has been neutralized.
The infighting sends danger signals to Ouattara, a technocrat who once was deputy chief of the International Monetary Fund. Ouattara had tried to distance himself from the former rebels fighting in his name but he adopted them as his own when weeks of pleas for an international military intervention to force Gbagbo from the presidency went unheeded.
However Coulibaly died, Soro -- who has not responded to journalists' requests for interviews -- is rid of a dire enemy and future rival in any presidential race.