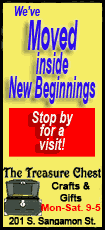 The past two years have brought the retirements of Justices David Souter and John Paul Stevens, both announced soon after the court finished hearing arguments for the term. The justices heard their last argument on Wednesday.
But this year, there has not been even a whimsical rumor of a departure. To the contrary, the court's oldest member, 78-year-old Justice Ruth Bader Ginsburg, repeatedly expresses her intention to serve four more years.
This year would seem to be the last chance for a justice to step down until after the 2012 presidential election. Retirements are rare in election years for several reasons, particularly because an incumbent president's opponents in the Senate, hoping their candidate is elected, are reluctant to act on something so important and lasting as a high court nomination.
A prominent law professor, Randall Kennedy of Harvard Law School, is hoping that Ginsburg reconsiders and that she is joined by Justice Stephen Breyer. Breyer said recently he has given no thought to retirement.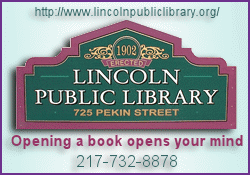 It's Kennedy's view that the two justices should take one for the team -- those who share their liberal-leaning judicial philosophy.
Kennedy fears that if Obama loses his re-election, chances are a Republican president would get to appoint their replacements.
"If Obama loses, they will have contributed to a disaster," Kennedy wrote in a piece posted on The New Republic website.
It does not always work out, but justices try to retire during the presidency of someone of similar political outlook, if not party affiliation. Most people who follow the court think it is no coincidence that Souter and Stevens, part of the court's liberal-leaning wing though they were Republican nominees, waited until a Democratic president replaced George W. Bush, a Republican.
By contrast, the older conservative justices, Antonin Scalia, 75, and Anthony Kennedy, 74, might be expected to try to stay on the bench until a Republican wins the White House.
Kennedy offered the experience of Justice Thurgood Marshall as a cautionary tale for Breyer and Ginsburg. In failing health, Marshall retired in 1991 and President George H.W. Bush chose the conservative Clarence Thomas to replace the liberal Marshall.
Kennedy, who was a law clerk to Marshall in the 1980s, noted that Marshall used to say he had agreed to a lifetime appointment and would serve out his term. Had he remained in office until his death, the court might look very different today because Marshall died four days after Democrat Bill Clinton became president.