She took dozens of questions Thursday in a light-hearted chat with about 200 children of White House employees. What's her favorite color? Lavender. Her favorite sport to play? Tennis. Mrs. Obama says her hobbies include exercising "just to keep moving," talking with her daughters, Sasha and Malia, and going to their soccer and lacrosse games on the weekends.
"I do what your moms and dads do," she said, "and when you have kids, we usually do what you do. That's what becomes our favorite thing."
"Song of Solomon" by Toni Morrison is one of her favorite books, the first that she "loved and read cover to cover in one day." She mentioned her two favorite children's books: "Goodnight Moon" and "Where the Wild Things Are."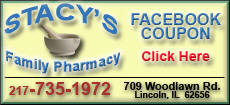 Mrs. Obama said as first lady she has no formal job description and gets to decide what she wants to do, such as her initiative to combat childhood obesity and promote healthy eating, and a national campaign to support military families.
She said the family dog, Bo, also has a job: accompanying the head gardener and National Park Service staff every morning to tend to the plants.
"I think he thinks he has a job because he takes it very seriously," she said.