Today's highlight in history:
On April 29, 1861, the Maryland House of Delegates voted 53-13 against seceding from the Union. In Montgomery, Ala., during an address to a special session of the Confederate Congress, President Jefferson Davis asked for the authority to wage war.
On this date:
In 1429, Joan of Arc entered the besieged city of Orleans to lead a French victory over the English.
In 1798, Joseph Haydn's oratorio "The Creation" was rehearsed in Vienna, Austria, before an invited audience.
In 1916, the Easter Rising in Dublin collapsed as Irish nationalists surrendered to British authorities.
In 1945, during World War II, American soldiers liberated the Dachau (DAH'-khow) concentration camp. Adolf Hitler married Eva Braun and designated Adm. Karl Doenitz (DUHR'-nihtz) president.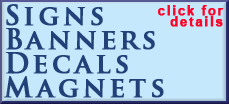 In 1946, 28 former Japanese officials went on trial in Tokyo as war criminals; seven ended up being sentenced to death.
In 1961, "ABC's Wide World of Sports" premiered, with Jim McKay as host.
In 1974, President Richard M. Nixon announced he was releasing edited transcripts of some secretly made White House tape recordings related to Watergate.
In 1983, Harold Washington was sworn in as the first black mayor of Chicago.
In 1991, a cyclone struck the South Asian country of Bangladesh, claiming an estimated 138,000 lives.
In 1992, deadly rioting erupted in Los Angeles after a jury in Simi (see-mee) Valley, Calif. acquitted four Los Angeles police officers of almost all state charges in the videotaped beating of Rodney King.
Ten years ago: The International Monetary Fund endorsed a program to establish better procedures to prevent a repeat of the 1997-1998 Asian currency crisis that plunged two-fifths of the world into recession.