saying his current squad has the "potential to be as good as any team I've coached with the Lakers."

He might have sounded silly saying that after Game 4, when Chris Paul's triple-double helped the Hornets tie the series at two, but it's not like championship Lakers teams have never started slow before.

They split their first four playoff games with Oklahoma City last season before winning that series 4-2 and moving on to eventually win the franchise's 16th NBA title. This time, they turned in convincing double-digit victories in the last two games, winning by 16 on Tuesday night and leading by as much as 21 in the fourth quarter of the series clincher.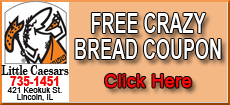 "We're good at making adjustments and learning," Bryant said. "So the more a series goes on, the more we learn. That comes from our coaching staff. That comes from us and the amount of experience we have, being able to pick teams apart the later we go in a series."
The Lakers move on to the second round, facing the Dallas Mavericks, who eliminated Portland in six games. Game 1 will be Monday at Staples Center.
The 7-foot, 285-pound Bynum had 18 points and 12 rebounds, drawing groans from the New Orleans crowd with each of his eight offensive rebounds. His ability to clean up teammates' misses and extend possessions helped Los Angeles gain a lopsided 21-4 advantage in second-chance points.
"Every time he got an offensive rebound, it was deflating," Hornets coach Monty Williams said. "You don't really realize how good he is until you face him in a series. Kobe's Kobe, but I thought Bynum decided the series. He was that good."
Pau Gasol chipped in 16 points and Lamar Odom 14 for the Lakers, whose overpowering fourth quarter provided an anticlimactic ending to what had initially been a more exciting series than many expected -- particularly with the Hornets having lost leading scorer David West to a season-ending injury in late March.
Paul, who helped the Hornets split the first four games with two sensational performances, wasn't able to deliver a third victory. He had only seven points before hitting a 3-pointer with 4:02 to go and finished with 10 points, 11 assists and eight rebounds.
"Once we started missing shots, the lane became filled with Laker jerseys, and to ask Chris to bail us out of a game like that is unfair," Williams said. "They're the champs and they know how to put the pedal to the medal -- and they did."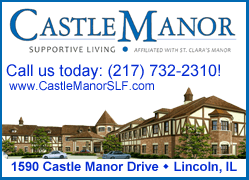 As they did in Game 5, the Lakers again controlled the paint, outrebounding New Orleans 43-30, including 14 offensive rebounds.
"We just lost to a really, really good team. It's obvious why they're the two-time defending champs," Paul said. "They did a really good job of closing the lane down. ... I still tried to find my spots, but the lane was packed."
The Lakers led by double digits throughout the fourth quarter, and Williams finally conceded the game with about a minute to go when he removed the starters, who received an appreciative standing ovation from the sellout crowd in the New Orleans Arena.