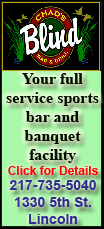 Then the chants started: "We want football! We want football!"
Goodell, dressed in a blue suit, kept his cool, managed a smile and answered with "Me, too."
The chants continued. The NFL commissioner kept smiling.
"I hear you."
So it went for Goodell early on in a draft that began a day after a federal judge ordered the NFL to lift the lockout and just a few hours after the league said players could report to team headquarters beginning Friday.
The only way Goodell could silence the draftniks was by asking for a moment of silence to remember the victims of the storms that ripped through the South on Wednesday.
Goodell has generally been a popular commissioner among fans, mostly lauded for imposing strict discipline for misbehaving players.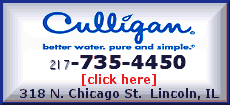 In many ways, his draft night was no different from his previous four years as commissioner, as he welcomed players to the league. But anyone could hear that this one was different.
There were boos and chants when he announced the draft was open for business and still more when he called Cam Newton's name as the first overall pick to the Carolina Panthers.
He greeted the Auburn quarterback with a handshake and a hug, and the two had their photographs taken while holding a Carolina Panthers jersey with the No. 1 on it.
The second pick brought Goodell face-to-face with one of the players who brought the antitrust lawsuit against the league that led to the lifting of the lockout by a federal judge.
Texas A&M's Von Miller was the only draft prospect among the plaintiffs in the lawsuit. He had said there would be no awkwardness between him and Goodell when he was picked, promising to give the commissioner a hug.
That's exactly what Miller did after being drafted No. 2 overall by the Denver Broncos.
Goodell clapped as Miller walked on to the stage and broke into a wide grin, and the two embraced in a bear hug that last about 10 seconds.
"I've never had anything against Roger Goodell. I just want to make sure football continues to get played," Miller said. "When I walked across the stage, I was meeting the commissioner -- that was it.
"The whole reason why I got into this whole thing was not because of notoriety, not because of publicity. I got into this thing to represent the guys who came before me and broke their backs. I wanted to make sure football continues to get played."