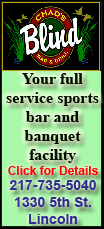 What it wasn't missing was intrigue and surprises -- at least after the Carolina Panthers made Cam Newton the first pick.
The Auburn quarterback and Heisman Trophy winner as expected went to the worst team in the league -- and vowed to fix that immediately. Newton led Auburn to an undefeated season and its first national championship since 1957.
"I'm ready to change this whole organization around, to go from worst to first," he said. "Just being a Panther is the most special part about this."
Before Newton, decked out in a Carolina cap and gray three-piece suit, took that familiar walk across the stage to shake the commissioner's hand -- a draft-day staple -- Goodell had been hearing the displeasure of fans worried that labor strife might interfere with the upcoming season.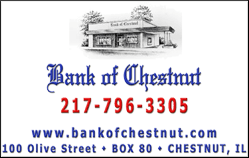 Goodell was booed as he prepared to conduct a moment of silence for victims of the devastating storms that ripped through the South. He responded to their chants of "We want football!" by saying, "I hear you. So do I."
The boos continued every time he stepped on stage for the early part of the first round, though they died down as the night went along. By the end, there was hardly a smattering of jeers.
Goodell smiled his way through it all, unfazed. Not even having to welcome a player suing the league could knock the commissioner off his game.
With the second pick, Denver took Texas A&M linebacker Von Miller, a plaintiff in the antitrust lawsuit filed by the players to block the lockout imposed by the owners.
"I've never had anything against Roger Goodell," Miller said. "I just want to make sure football continues to get played. When I walked across the stage, I was meeting the commissioner. That was it."
Thanks to a judge's ruling in the lawsuit Miller is involved in, the league's first work stoppage since 1987 temporarily ends Friday. The 32 teams will resume business in compliance with U.S. District Judge Susan Richard Nelson's order to lift the lockout.
Then again, the lockout could be back in place if the NFL wins an appeal. If that happens, Newton, Miller and the rest of Thursday night's draft picks would be thrown back into labor limbo.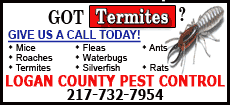 For now, they will be allowed to report to their teams, meet coaches and get playbooks. Contract negotiations are uncertain until the league announces its rules for the 2011 season -- rules that might be in force for only a short time if an appeal is granted.
The draft was never in danger because it was protected under the old collective bargaining agreement that expired in March.
Moments before the annual spring ritual got under way, Goodell requested a moment of silence for victims of Wednesday's storms, which left at least 280 people dead in six states and hundreds more injured. He was surrounded by players from Auburn and Alabama and their coaches.
Of those stars, none shined brighter than Newton, who has shown he can handle the heat of a spotlight. He turned in a sensational 2010 season while the NCAA investigated his recruitment. Newton's father, Cecil, has admitted soliciting money from Mississippi State during the recruiting process, but said neither the player nor Auburn knew about the pay-for-play attempt.
With the third pick, Buffalo selected Alabama nose tackle Marcell Dareus, who gave Goodell a big hug. Of course, Dareus weighs 308 pounds, at least 100 more than Goodell.
"I wanted to give him a hug because I finally made it to the big dance," Dareus said.
Cincinnati, perhaps calling the bluff of quarterback Carson Palmer, who is demanding a trade, instead took the top receiver in this crop, A.J. Green of Georgia.
Arizona, also in need of a quarterback, selected the top cornerback available, Patrick Peterson of LSU.
The labor unrest led to speculation not many trades would be made Thursday. But just six picks in, Atlanta cut a massive deal with Cleveland. The Falcons gave up five picks over the next two seasons, including this and next year's first-rounders, and moved up from No. 27 to grab Alabama receiver Julio Jones -- the fifth Southeastern Conference player in the first six.
"We knew it was going to be an aggressive move and cost us," Falcons general manager Thomas Dimitroff said. "As an organization we felt very strongly about the move for a player who truly adds the explosive, urgent athleticism we're looking for ..."