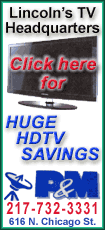 "It can bother you, so that's why I stepped out and regrouped myself," Drew said. "I got a little frustrated, so I stepped back and took a few deep breaths. At least I had another pitch instead of it being strike three."
Drew finished with a career-best five RBIs and Miguel Montero also homered and drove in three runs. Barry Enright (1-2) earned his first win since Sept. 1 for the Diamondbacks, who have won three of four.
"We kept pushing," manager Kirk Gibson said. "That game could have tightened up very quickly."
Ryan Dempster (1-3) had the shortest outing of his 266-start career, recording only one out and allowing seven runs, four hits, four walks and a hit batter.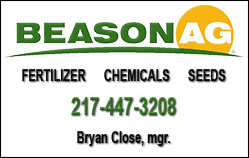 "That was not how I drew it up," Dempster said. "Thank God the month of April for me is over with."
Dempster's ERA ballooned from 7.63 to 9.58. The Cubs have lost four straight and six of seven.
"We have a lot of work to do in the next five days, that's for sure," manager Mike Quade said. "We need him to pitch better, especially given the situation we're in."
Enright, who had been 0-7 with a 7.40 ERA in nine starts since his previous victory, allowed one run and three hits in the first six innings before tiring in the seventh. He gave up two runs, five hits and four walks. He struck out four in a season-high 6 2-3 innings.
"It's been a while since my last W," Enright said. "I'm glad I'm out of April now. It's hard. It's definitely hard when you lose a few in a row."
Enright also hit a looping RBI single to right for his first hit of the year, and Chris Young added a two-run single to left in the first. Arizona sent 12 batters to the plate in the inning against Dempster and reliever Justin Berg.
"It was a cheap hit," Enright said.
The seven runs were the most for the Diamondbacks in any inning this season and topped by one the franchise mark of six first-inning runs accomplished seven times, most recently on Aug. 28 against San Francisco.
Arizona had scored nine first-inning runs in its first 23 games combined.
Montero hit an RBI double to left in the second and homered to right in the third against Berg to give the Diamondbacks a 10-1 lead.