CC Sabathia pitched seven sharp innings to beat a familiar foe and help New York gain a split of the four-game series. Swisher hit his first homer in 76 at-bats this season and he, Nunez and Gardner scored three runs apiece. Every Yankees starter except Nunez had at least one RBI.
Curtis Granderson tripled, Alex Rodriguez and Nunez each hit a double, and Swisher broke an 0-for-19 slump with a single in the fifth. New York sent nine batters to the plate before making an out in the inning.
The White Sox never awoke from their hitting slumber in this series but won the first two games thanks to solid starting pitching. Chicago heads home after a 3-8 road trip in which it scored more than three runs in only one game.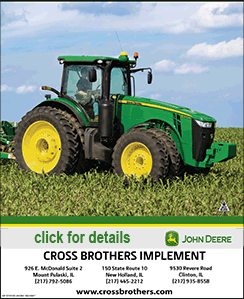 With Derek Jeter getting a planned day off and Mark Teixeira out with a sore shoulder, the Yankees struggled against Edwin Jackson (2-3) through the first four innings. But they did score twice in the third when Jackson walked four and threw a wild pitch as a light drizzle fell at Yankee Stadium. Robinson Cano, moved to third from fifth in the lineup, hit a sacrifice fly for a 2-0 lead.
Sabathia (2-1) improved to 17-4 against the White Sox in 30 career starts, a team he faced often with Cleveland in the AL Central. He is one of two pitchers in big league history who has at least 25 starts and four or fewer losses against Chicago, according to the Elias Sports Bureau.
Filling in at shortstop, Nunez made two errors, a fielding error to start the game and a throwing miscue that led to three unearned runs in the seventh.
Sabathia gave up seven hits and no earned runs. He struck out six and walked one.
On Monday, Phil Humber held New York hitless into the seventh, and the Yankees had scored just five runs in the first three games of the series.
That all changed in the fifth.
Gardner led off with a homer. Nunez hit a liner to left field that Brent Lillibridge, Tuesday's star for making two acrobatic, game-saving catches in the ninth, took a step in on. The ball deflected off his glove as he slipped on the slick grass for a double. Granderson followed with a triple and Swisher had an RBI single.
Jackson was done, having given up four hits and six runs in four-plus innings. He walked a season-high five.
Tony Pena relieved and gave up a single to Cano. Rodriguez followed with a run-scoring double off the wall. A-Rod stood on second, hands on hips, watching the replay of his drive. Eric Chavez was intentionally walked ahead of Russell Martin's RBI hit and Jorge Posada's bases-loaded walk.
Pena left with discomfort in his right elbow and Will Ohman retired three straight to end the 32-minute inning.