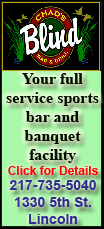 Organizers repaved the circuit to try to eliminate bumps that made driving dangerous, added grooves to the slick front straight, and removed curbs that drivers said were too high and hurt the racing.
IndyCar director of operations Bill van de Sandt says "we shouldn't have any problems at all this year with anything on the race track."
Sao Paulo Mayor Gilberto Kassab says nearly $7 million was spent on the track to remedy the issues that undermined the event last year.