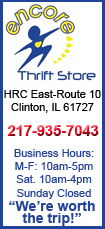 Vogel took over for Jim O'Brien at midseason, went 20-18 and led the team to its first playoff berth since 2006. The Pacers were competitive in losing their first-round series to the Chicago Bulls.
"One thing I learned the last three months is that I can do this," he said. "I'm confident in my leadership abilities, my management abilities, my coaching abilities. It's been an honor to coach the last few months, it would be an honor to coach in the future."
Team president Larry Bird was impressed with Vogel's performance. He said the 37-year-old would get the first interview for the head coaching position.
"I think Frank did an excellent job, stepping in without the experience of a head coaching job," Bird said. "The way he conducted himself, he brought positive energy to this team. We won more games than we lost. We did it with a young team, a team that's trying to grow."
The mood around the team quickly changed when Vogel stepped in. Early in his tenure, he claimed that Eastern Conference powers Boston, Miami and Orlando wouldn't want to play the Pacers when -- not if -- they make the playoffs. He said the talent to win big already existed on the roster, and he told leery Pacers fans to hop on the bandwagon.
That confidence earned the respect of the players. Guard Dahntay Jones hopes Vogel returns.
"It would be a breath of fresh air to know we have some stability and some consistency," Jones said. "Frank's done an excellent job in the interim. When he's coaching us, the focus is on the positive, helping us get better, helping us find a niche. He's done a great job with us."
Forward Tyler Hansbrough's minutes increased dramatically under Vogel.
"Frank's done a good job," Hansbrough said. "I don't know what they're going to do. I'm not a part of that process. But he's done a good job."
Vogel accomplished what he said he would, yet he felt he could have done more.
"I was hopeful it would work better, to be honest with you," he said. "I thought we could have made a serious run this year. This group has a high ceiling. A high ceiling for what they can achieve in the future."
Vogel said he understands that the decision on his future could take some time. It's uncertain if Bird will return as team president because he's in the final year of his contract. Either way, Vogel said he'll be patient.
"It's really up to Larry and the front office," he said. "Anytime you're making a decision as important as this, you never want to rush into it. Whatever timetable they decide is fine with me."
Vogel introduced "smashmouth" basketball, an approach that focused on driving to the basket to put pressure on defenses rather than on shooting a lot of 3-pointers. He moved Hansbrough, a second-year player, and Paul George, a rookie, into the starting lineup and restored third-year center Roy Hibbert's confidence.
"I believed in the young guys we have on the team, and that if we went with them, the way we utilized them and the way we changed our style of play, that it would work," Vogel said. "I think it did work."
Vogel said the day he was hired that he would tighten the playing rotation.