ALMH decides only option on old property:
'Do the right thing, raze the building'

Send a link to a friend
[April 27, 2011] This morning (Wednesday) ALMH President and CEO Dolan Dalpoas released the following letter to the community explaining efforts that were made to find a use for the old hospital building and the decision that has been made at this time:
(See letter in PDF.)

(Copy of text.)

Dear Friends,

I would like to thank you for the support and kind wishes you have given Abraham Lincoln Memorial Hospital during our recent relocation to 200 Stahlhut Drive. We are humbled, gratified and honored by the continuing trust you place in us to improve your health. Barely one month after moving into our new home, we are confident that we have provided our community with a facility that will preserve our mission for the next generation of patients – for our children and our grandchildren.

We are now at a point in our project, however, where we need to take action on our old hospital. As you know, the facility at 315 8th street was our home for over 55 years. During that time it provided our community with an exceptional place of healing and a source of pride. To say that it means a great deal is a gross understatement – we care about it very much. That's why we have been so deliberate in our approach.

For the last 18 months we have engaged regional experts to find a new use for the old hospital. Our attempts have not been successful and there is no reason to believe the results of such efforts will change. This leaves us with a choice. We could do nothing and watch the building we care so much about slowly decay. Or, we could take action, do the right thing and raze the building. By taking this action we would create eight acres of new green space in the middle of a residential neighborhood.

After much thoughtful consideration by our hospital's management team and our board of directors, we have chosen to do the right thing. In the very near future we will begin to prepare the site for demolition. Although it will be sad to see the old building torn down, it would be even more sad to sit back, watch it be boarded up and then deteriorate over time. The pain of that image is too great. So, too, would be the risk it could pose to public safety. In addition, the possibilities of what could be done with the remaining green space are too exciting to ignore.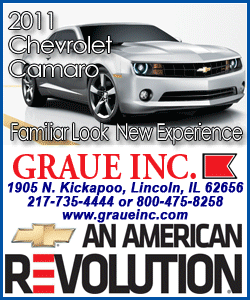 Our new hospital represents the future of healthcare in our community. However, we recognize how difficult it can be to turn away from the past as this landmark that has touched thousands of lives over the decades is demolished. Admittedly, the joy and pride associated with our new hospital will be dampened the day this work begins. But, the time to pivot to the future is clear and we must not turn away. Abraham Lincoln Memorial Hospital has been fulfilling its mission to improve health for nearly 110 years. And, thanks to the visionary and courageous actions of our community, we will do the same for the next generation of patients.
Sincerely,
Dolan C. Dalpoas
President and Chief Executive Officer
[Letter copied from file received from Abraham Lincoln Memorial Hospital]