Comptroller Judy Baar Topinka is warning lawmakers that Illinois' current $4.5 billion backlog could balloon to $8 billion by the end of the fiscal year on June 30.

"We've had to pay back pension costs that we did not last year, and that takes up some slack. We've had to pay back a Medicaid match that we missed. … We've got employee health insurance that has to be paid. We've got lapse-period spending which will come in after the normal payment cycle," Topinka said. "It all adds up."

Topinka, a Republican, estimates the health insurance payment for state workers will total $1.2 billion, corporate tax returns will cost $800 million, and lapse-period bills will top $1.2 billion. Lapse-period bills are those bills that are received after the beginning of the new fiscal year on July 1 but are for services rendered or purchases made in the current fiscal year.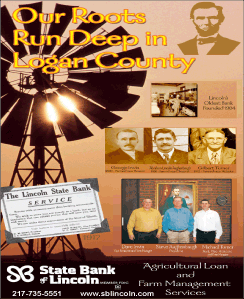 Topinka's numbers are bad news for the people waiting for some of the 208,635 unpaid bills on her desk.
"There are certain must-do's" said Topinka. "You have to make the payroll, by law. That's got to be done. You've got to make sure that your bond holders are paid. By law, that's a done deal. After that comes everybody else."
That's not what Ken Duchnowski wanted to hear, but it's about what he expected. The pharmacist from Alton said that although the state has been paying a bit more quickly recently, he'll just have to wait again.
"We're owed about $200,000 and wait two months now," he said. "But we were waiting 115 days, and we were owed closer to $450,000 not too long ago."
Duchnowski, co-owner of B&D Pharmacy Inc., said he can shift resources between his store in Alton and his store in Cahokia to manage a delay from Springfield.
It may be more difficult for others to manage. Moline School District Superintendent Cal Lee said the state is more than $2 million behind in payments to his school district, which makes it tough to plan for next year's classes.
"We are looking at negotiations. And we are looking at wanting to bring teachers back," he said. "We've had to certainly (let go) some teachers, just in case, just based on not getting funding. If we receive the funding in a timely manner, I could bring most teachers back."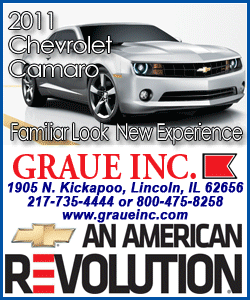 It's the same story for Macomb Community School District Superintendent Alene Reuschel. She said the district has been limping along as best it can.
"Yes, we have funds in reserves, but that's not what it's for," she said. "Those funds are for emergency purposes, not to meet the requisite needs of funds that are state obligations."
Duchnowski has his own questions about state obligations.
"I thought this is why (Gov. Pat Quinn) passed a tax increase," he said.
In January, Illinois lawmakers passed and Quinn signed into law a 67 percent personal income tax increase and a 45.9 percent corporate income tax increase.
Topinka said the tax hike money, close to $7 billion, is being spent on state pensions and Medicaid costs. But she said she understands why voters may have thought the income tax increase was going to get Illinois back in the black.
"How can you not assume the single biggest tax increase to hit this state ... ? You would think it would go to paying off back bills and getting us intact," she said.
Quinn has said for months he wants to borrow money to pay off Illinois' past-due bills. Lawmakers would not go along with that idea in January and don't appear eager to do so now.
Topinka said the solution is for lawmakers to cut spending. She said until that happens, Illinois will stay buried under a structural deficit, which means it spends more than it brings in.
Illinois lawmakers are now in the process of crafting a budget for the upcoming fiscal year before the scheduled legislative adjournment date of May 31.
[Illinois Statehouse News; By BENJAMIN YOUNT]