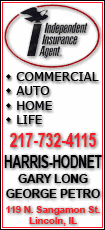 "We anticipated months ago that we might have a rough spring when it comes to flooding. That's why we had, well in advance, the sandbags and plastic and many other supplies positioned across the state," Gov. Pat Quinn said Thursday at a news conference at the state's emergency command center in Marion.

The state, he said, will stay on the scene until the job is done.

Quinn said he was activating 200 additional Illinois National Guard troops to aid in relief efforts for flooding from the Ohio and Mississippi rivers.
The response comes after heavy thunderstorms across the state threatened to flood parts of southern Illinois. The National Weather Service in Paducah, Ky., is predicting the rising Ohio River near the small Illinois town of Cairo will crest at record levels Saturday.
Illinois National Guard Adjutant Gen. William Enyart said guardsmen quickly responded to the governor's call for duty.
"We were already pre-positioning equipment and supplies," Enyart said. "Easter evening at 9 o'clock at Gov. Quinn's call, each of us was on a conference call to brief the governor … on what preparations were in place."
Quinn issued a disaster proclamation on Monday and sent about 120 troops to the flood zone the next day.
Jonathon Monken, director of the Illinois Emergency Management Agency, called the rapid response a culmination of months of preparation.
"We are here to get you whatever you need to get this fight done," Monken said. "I can assure you that all the resources in state government that could be brought to bear in this situation have been brought to bear. And we will continue to bring those to your doorstep as you request them."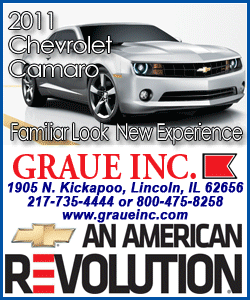 In addition to the National Guard, inmates at Tamms, DuQuoin and Dixon Springs correctional facilities are aiding with the effort, filling more than 80,000 sandbags. The state also is providing port-a-potties, water, plastic rolls, generators and barricades to local communities affected by the flooding.
A lawsuit filed by the Missouri attorney general halted plans by the Army Corps of Engineers to blow up a levee that would alleviate flooding and allow waters to move into farmland in Missouri.
Illinois Attorney General Lisa Madigan was granted a motion to intervene on Thursday. She said the levee was specifically designed for demolition.
"They set this up for the very purpose of in an emergency," Quinn said. "They have to breach a levee in Missouri or anywhere else in order to save lives. That's what they've got to do, according to law. The Army Corps of Engineers -- we have full confidence and trust in their judgment."
[Illinois Statehouse News; By MELISSA LEU]
ISN reporters Andrew Thomason and Diane Lee contributed to this report.