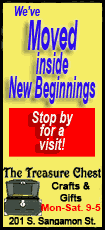 The simplest answer: taxpayers. But most of the tax money for the relief efforts has been paid already, either to the state of Illinois or the federal government.

In any disaster, including the flooding taking place in southern Illinois, local cities or towns are the first to see the costs. Once the costs or additional needs get to be too much, cities and towns can then ask their counties for help.

When the counties hit their financial limit, they go to the state. And then the state of Illinois asks the federal government to issue a disaster declaration. Once that happens, Illinois can be reimbursed for 75 percent of the cleanup costs.
Patti Thompson, spokeswoman for the Illinois Emergency Management Agency, said Illinois does all that it can.
"The state offers a lot of help," she said. "We can send sandbags, dump trucks and the National Guard. All of that is provided without a cost to local communities and counties."
Illinois already has thrown a couple hundred thousand sandbags at the rising Ohio, Mississippi, Cash and Big Muddy rivers. Thompson said the state bought the bags with money already budgeted for disasters. State prison inmate crews filled them with sand, and trucks from the Illinois Department of Transportation delivered the sandbags to the flood zone.
"Illinois has a lot of resources on hand -- everything from trucks to light stands," Thompson said.
Some of that gear was bought with federal grant money, while other equipment is borrowed from other parts of the state or local governments.
Thompson said there's usually not much talk about paying for the cleanup until after the threat has faded. By then, the federal government may have stepped in.
Marty Nicholson with Alexander County's emergency management office said she hopes the feds show up soon.
"There are so many costs right now. I just hope (we get) a federal disaster declaration to help pay for all of this," she said.
Nicholson is quick to say that Alexander County is "already deep in debt" so it can't pay for much. As the only paid employee in the county's emergency management office, she said she's taking time off from her other job to do her duty as emergency manager.
"I'm using my vacation days from the Cairo Police Department to be able to fight these floods," she said.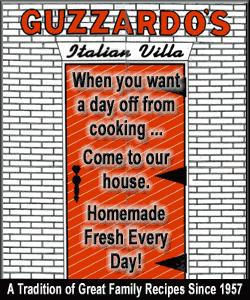 Alexander County can't even pay for meals for the emergency workers. Nicholson said volunteers are bringing in food.
"Ladies from the local churches down here are doing a fantastic job of feeding and taking care of us," she said.
The American Red Cross is helping out as well, free of charge. Sandy Webster with the Red Cross' Little Egypt service center in Murphysboro said that's the organization's mission.
"We're community-based and ready to respond," Webster said. "And we are 100 percent funded by donations."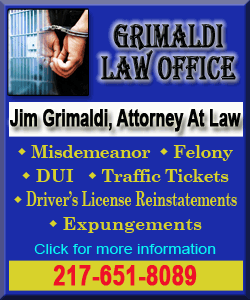 Those donations include more than money. They extend to food, water and supplies from local businesses. Webster said that's the best way for anyone to help.
"Four dollars gets someone a comfort kit at a shelter; $5 gets a blanket; $5 gets a child who may have had to leave all of their toys behind a new teddy bear," Webster said.
The Red Cross wouldn't hazard a guess what the flood response effort in southern Illinois will end up costing. But Webster said individuals wanting to help can go online to www.redcross.org or head to the local Red Cross office to make a donation.
[Illinois Statehouse News; By BENJAMIN YOUNT]