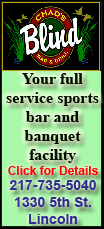 The system that brought severely strong winds, large hail and hundreds of tornadoes to the eastern U.S. will finally push off the East Coast and into the Atlantic Ocean. The tail-end of the front will linger over southern Florida, where it will produce more showers and thunderstorms. There is a slight chance that these storms will turn severe over southern Florida.
Meanwhile, a ridge of high pressure will move from the Plains, over the Mississippi River Valley and into the East Coast. This will bring warm, dry and sunny conditions to most of the eastern half of the nation. Expect highs to reach into the 60s in the Northeast, while New England, the Midwest and the Plains will see highs in the 70s.
Farther west, another low pressure system develops as it moves over the Pacific Northwest and into the northern Rockies. As the system pushes a front into the high Plains by evening, it will trigger some scattered thunderstorms. Some of these storms may turn severe while they move over the Dakotas. Also expect strong and gusty winds to accompany this system.
High pressure over the Southwest will allow for more warm and dry conditions. Rapid fire spread will remain of concern across Arizona, New Mexico and Texas as low humidity and strong surface winds prevail.
Temperatures in the Lower 48 states Thursday ranged from a morning low of 9 degrees at Leadville, Colo., to a high of 95 degrees at Sanford, Fla.