CLASSIFIED ADS
Garage Sales
---


Garage Sales
---
---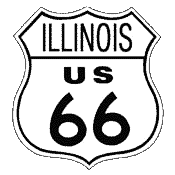 SAVE THE DATE!!
Route 66
Garage Sales
Friday and Saturday
May 13 & 14
Garage Sales, flea markets and food in McLean, Atlanta, Lawndale, Lincoln, Broadwell, Elkhart and Williamsville.
Sponsored by the Route 66 Heritage Foundation of Logan County. for visitor and vendor information go to www.route66garagesale.com

Send a link to a friend
---
1317 Pulaski Street
Friday April 29 8 a.m. to 5 p.m.
Saturday April 30 8 a.m. to 11 a.m.
Anything and everything, household, garage and yard items.

Send a link to a friend
---
This Saturday April 30th
8 a.m. to 1 p.m.
1352 Airport Road
Rain or Shine!
Perennials of all kinds, lots of Hostas including the most popular varieties, and House Plants. All At Great Prices! Don't miss out on this one!!

Send a link to a friend
---