Since birth control is the most common drug prescribed to women, health plans should make sure it's readily available, said Health and Human Services Secretary Kathleen Sebelius. "Not doing it would be like not covering flu shots," she said.
Officials said the women's prevention package will be available Jan. 1, 2013, in most cases, resulting in a slight overall increase in premiums. Tens of millions of women are expected to benefit initially, a number that is likely to grow with time. At first, some plans may be exempt due to an arcane provision of the health care law known as the "grandfather" clause. But those plans could face pressure from their members to include the new coverage.
Earlier requirements under the health care law improved preventive coverage generally for people of both sexes.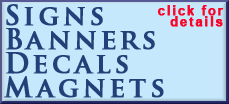 Social and religious and religious conservatives objected to the birth control mandate, saying a conscience exception unveiled by the administration is insufficient.
Sebelius acted after a near-unanimous recommendation last month from a panel of experts at the prestigious Institute of Medicine, which advises the government. Panel chairwoman Linda Rosenstock, dean of public health at the University of California, Los Angeles, said that prevention of unintended pregnancies is essential for the psychological, emotional and physical health of women.
"Over a span of generations from grandmothers to granddaughters, we have come from birth control being a hope and a wish - and almost luck - to being recognized as a part of health care that improves women's health," said Cynthia Pearson of the National Women's Health Network, an advocacy group supporting the change.
Some public health experts predicted the change will promote the use of costlier long-acting contraceptives, such as hormonal implants. More reliable than the pill, they are gaining popularity in other economically advanced countries.
As recently as the 1990s, many health insurance plans didn't even cover birth control. Protests, court cases, and new state laws led to dramatic changes. Today, almost all plans cover prescription contraceptives - with varying copays. Medicaid, the health care program for low-income people, also covers birth control.
A government study last summer found that birth control use is virtually universal in the United States. Still, about half of all pregnancies are unplanned. Many are among women using some form of contraception, and forgetting to take the pill is a major reason.
Preventing unwanted pregnancies is only one goal of the new requirement.
Contraception can help make a woman's next pregnancy healthier by spacing births far enough apart, generally 18 months to two years. Research links closely spaced births to a risk of such problems as prematurity, low birth weight, even autism. Other research has shown that even modest copays for medical care can discourage use.
In a nod to social and religious conservatives, the rules issued Monday by Sebelius include a provision that would allow religious institutions to opt out of offering birth control coverage. However, many conservatives are supporting legislation by Rep. Jeff Fortenberry, R-Neb., that would codify a range of exceptions to the new health care law on religious and conscience grounds.