Jeter had five hits, Curtis Granderson drove in five runs and the surging Yankees pounded Gavin Floyd and the Chicago White Sox 18-7 on Wednesday night.
"Guys are having good at-bats, hitting balls hard, finding holes," Jeter said. "It's not too often during a course of a season where it seems like everyone is swinging the bat well at the same time, but it's been the case for us the last few days."
Cano and Eric Chavez each had three hits and four RBIs for the Yankees, who have won six straight and nine of 11. Gardner scored four times and Mark Teixeira drove in three runs in New York's highest-scoring game of the season.
The Yankees are averaging 7.8 runs over their past 13 games, including a pair of 17-run outbursts.
"It can be anybody. That's the way this team has been winning games,' Granderson said. "It's not just one guy we're relying on in the lineup."
Cano capped the Yankees' four-run first with a three-run drive to right for his 17th homer. Granderson added a two-run triple in the second and New York chased Floyd (9-10) during its seven-run third inning.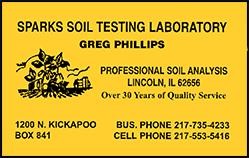 Carlos Quentin hit a three-run homer and a sacrifice fly for the slumping White Sox, who have lost five straight and are in danger of falling out of the AL Central race. Detroit beat Texas 5-4 to increase its lead over third-place Chicago to 6 1/2 games.
"Every game we lose is embarrassing," manager Ozzie Guillen said. "I think you get to the point where it's like what's going to happen next."
Chicago was again without first baseman Paul Konerko, who is sidelined with a bruised left calf and could return for the finale of the four-game series on Thursday.
The Yankees, used to a bit of controversy at this point, brushed off the news before the game that injured third baseman Alex Rodriguez is being investigated by Major League Baseball for his alleged involvement in illegal poker games.
"I don't really have any comment on that," manager Joe Girardi said. "Let baseball handle those things."
Cano led off the third with a fly ball to center but the next six batters reached. Nick Swisher singled and Chavez followed with a drive to right for his first homer since May 11, 2010, for Oakland at Texas. Jorge Posada doubled and Russell Martin walked before Floyd was replaced by Will Ohman.
New York kept on rolling after Floyd left; Jeter hit a two-run single, Teixeira drove in two more with a triple that skipped by center fielder Alex Rios, and Cano added an RBI single.