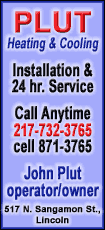 Garza pitched seven shutout innings and Starlin Castro homered to lead the Chicago Cubs to a 1-0 win over the sliding Pittsburgh Pirates on Wednesday night.
"Matt has had a lot of tough luck but not today," Quade said. "The boys got him enough and the bullpen picked him up."
Castro's solo homer leading off the eighth inning was enough for Garza (5-8), who combined on a four-hit shutout with Sean Marshall and Carlos Marmol, who worked the ninth for his 22nd save.
Castro hit a full-count pitch over the left-field fence off Chris Resop (3-3) for his fourth home run of the season. The shortstop went 3 for 4 and is 9 for 14 in the first three games of the four-game series.
Garza was lifted after walking pinch-hitter Matt Diaz to start the eighth. He allowed four hits, walked two and struck out seven for his first win in seven starts.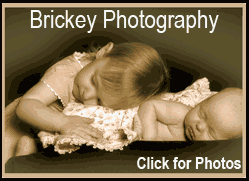 "All his pitches were working," Pirates first baseman Derrek Lee said. "He really had command of his fastball and slider's always good. He pitches inside and he never lets anybody get comfortable. He pitched a good game."
He has had victory droughts before, most notably winning just once in his last 12 starts with Tampa Bay in 2009.
"You just ride it," Garza said. "It is what it is. The game is going to treat you the way it's going to treat you. I know it'll come around in time and I'll have better luck."
Marshall retired all three batters he faced in relief of Garza, leaving pinch-runner Xavier Paul stranded at second base when Neil Walker hit an inning-ending lineout. Marmol hit Derrek Lee with a pitch to start the ninth but escaped by striking out the final two batters.
When he was lifted, Garza shouted into his glove while walking from the mound to the dugout.
"I don't care if it's Lee Smith or Goose Gossage or any of the greatest closers of the game because I don't want to come out until I'm ready," Garza said with a smile. "I understand they have my best interests in mind. I'm looking at the right-now factor."
Pittsburgh starter Charlie Morton pitched seven scoreless innings, allowing five hits with two walks and seven strikeouts. He has a 1.97 ERA in nine starts against NL Central opponents this season.
The Cubs' Carlos Pena reached base in all four plate appearances with two doubles and two walks. Darwin Barney also had two hits. Castro, Pena and Barney combined for all seven Chicago hits, while the rest of the lineup went 0 for 22.