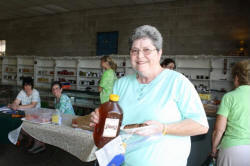 Margaret Blanford received a prize from Sasse's Honey for her cookies made with honey.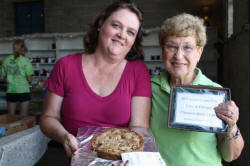 Karen Sandel with champion quick bread receives plaque for the Darla Runyon Memorial, presented by Mary Ellen Martin, superintendent.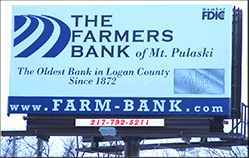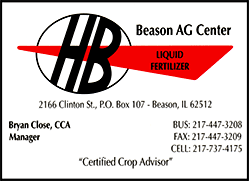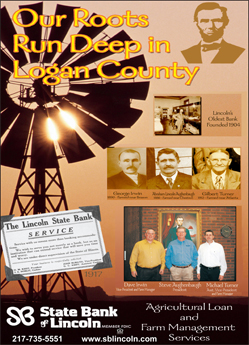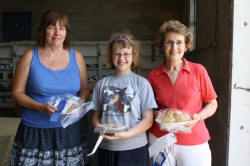 Ardith Deters, representing her son Richie with M&M cookies by 9-15-year-olds; Hannah Crider with cereal cookies; and Julia Cross with cream puffs.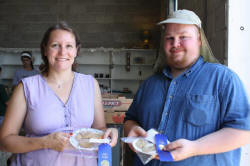 Jennifer Lair with peanut butter cookies and James Carter with chocolate chip cookies.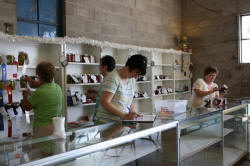 Connie Komnick, judge; Mary Ellen Martin, superintendent; and Nancy and Jena Read, assistants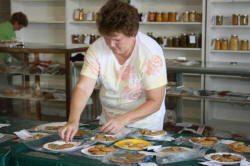 Judge Connie Komnick is a teacher from New Berlin.