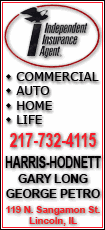 The U.S. Bureau of Ocean Energy Management, Enforcement and Regulation, or BOEMRE, gave its conditional approval Thursday to a plan that could see Shell drilling in the Beaufort Sea as early as next year. The decision is contingent upon Shell securing drilling, air quality and other necessary permits and authorizations.
Shell plans to drill up to four wells over two years in the Beaufort.
Michael Bromwich, BOEMRE's director, said the agency bases it decisions surrounding energy exploration and development in the Arctic on the best scientific information available.
"We will closely review and monitor Shell's proposed activities to ensure that any activities that take place under this plan will be conducted in a safe and environmentally responsible manner," he said.
But conservationists said they do not believe the technology or infrastructure exists -- in the case of Shell or any other company -- to sufficiently respond to a spill in the Arctic.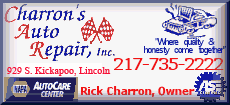 Rebecca Noblin, Alaska director of the Center for Biological Diversity, said the nearest Coast Guard station is more than 1,000 miles from where Shell plans to drill. She said the agency's decision flies in the face of "promises of reform" made by the administration after the massive oil spill in the Gulf of Mexico last year.
"This Administration is as willing as ever to rubber stamp dangerous drilling plans in the Arctic Ocean," she said.
Responding to critics, Shell has said that if necessary it's prepared to deploy "the most robust Arctic oil spill response system known to industry." The company has said its oil spill response capability exceeds its "calculated worst-case discharge volume" for the wells proposed.
BOEMRE hasn't yet fully signed off on Shell's oil spill response plan though a company spokesman, Curtis Smith, said conditional approval is expected as early as next week.
BOEMRE, in evaluating various aspects of Shell's plan, said in its decision that while "large and very large oil spills could result in impacts that would rise to the level of significance, the probability of such an occurrence is so low," that letting the plan move forward "will not result in a foreseeable significant impact" on air and water quality, biological resources and such things as subsistence activities and public health.
Smith said Shell is committed to building an oil spill capping system that would capture hydrocarbons at the source "in the extremely unlikely event of a shallow water blowout." He said a drill bit "will not touch the floor, will not touch the surface" until the capping and containment system is in place.