Oil extended sharp losses to fall below $85 a barrel amid expectations a slowing global economy will undermine demand for crude.
In Europe, major markets fell, adding to losses Thursday. London's FTSE 100 declined 3.5 percent to 5,393.14 and Germany's DAX shed 3.8 percent to 6,172.00. France's CAC-40 lost 2.5 percent to 3,238.80.
Wall Street was set for a lower open with Dow futures down 0.8 percent at 11,280 after Thursday's 512.76-point fall, the steepest point decline since Dec. 1, 2008. S&P 500 futures fell 0.6 percent to 1,191.7.
Japan's Nikkei 225 stock average slid 3.7 percent to 9,299.88 and Hong Kong's Hang Seng dived 4.3 percent to 20,946.14. China's Shanghai Composite Index lost 2.2 percent to 2,626.42.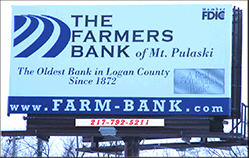 "Losses today have been indiscriminate," said IG Markets strategist Ben Potter in a report. "The big question on everyone's mind is what will happen across European and US markets tonight and will there be any form of emergency policy response?"
Investors fretted over the U.S. economic recovery ahead of Friday's release of crucial jobs figures for July, which often set the tone in markets for a week or two.
Many were also rattled by the lack of agreement in Europe about debt and how to stabilize the euro, said Tom Kaan of Louis Capital Markets in Hong Kong. He said they were watching to see if the U.S. Federal Reserve launches a new stimulus effort.
"It's a general fear that is clouding the markets at the moment," Kaan said.
Elsewhere in Asia, South Korea's Kospi sank 3.7 percent to 1,943.75 and Taiwan's benchmark skidded 5.6 percent to 7,853.13. Australia's benchmark dropped 4 percent to 4,105.40 and India's Sensex was down 2.8 percent to 17,196.06.
In China, state-owned oil producer CNOOC Ltd. plunged 7.7 percent. China Construction Bank Ltd., one of the country's four major state-owned banks, lost 2 percent and Ping An Insurance Ltd. declined 3.9 percent.
Investors, already fidgety after protracted political bargaining to raise the U.S. debt limit and worries that Italy and Spain are getting deeply embroiled in Europe's debt crisis, searched for assets considered safer such as gold.