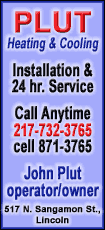 The bank said it posted a net loss of 897 million pounds, compared with a profit of 257 million pounds in the same period last year. It also set aside a previously announced 850 million pound charge for customers who were missold payment protection insurance on mortgages and other loans.
RBS, which is 83 percent owned by the British taxpayer, has hundreds of millions of pounds of exposure to Greek debt, making it vulnerable to the country's ongoing crisis. Many of those losses are tied to its acquisition of Dutch bank ABN Amro.
The bank's chief executive, Stephen Hester, told the BBC that RBS's restructuring was going well.
"We are getting risk down, the bad assets -- that have been dogging us from past years -- are coming down, and I feel comfortable with the way that part of the RBS plan is unfolding."