Economists forecast that employers added only 90,000 jobs last month and that the unemployment rate was unchanged at 9.2 percent, according to a survey by FactSet.
That would mark an improvement over the 18,000 net jobs created in June -- the fewest in nine months -- and the 25,000 in May. But over time, 90,000 new jobs a month wouldn't even be enough to keep the unemployment rate from rising. Nor would it erase fears on Wall Street that the U.S. may be on the verge of another recession.
At least 125,000 jobs a month are needed to keep up with population growth. Twice as many are generally associated with significant declines in the unemployment rate, which has risen for three straight months.
Economists at Bank of America Merrill Lynch estimate there is a 35 percent chance of another recession within the next year.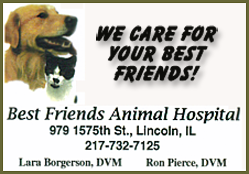 Such fears and heightened concerns about Europe's debt crisis sent stock markets plummeting Thursday. The Dow Jones industrial average fell nearly 513 points, its biggest decline since Oct. 22, 2008.
Since July 21, the Dow has closed lower in nine of the last 10 trading days. All three major stock market indexes have fallen 10 percent or more from their previous highs.
The deal reached this week in Washington to raise the nation's borrowing limit failed to stem the selling. Though investors no longer worried that the U.S. government would default on its debt, a fresh batch of data showed that the economy was in worse shape than many had thought.
The economy grew at a meager 0.8 percent annual rate in the first six months of this year, the slowest pace since the recession officially ended. Manufacturers are barely growing. Service companies are growing at the weakest pace in a year and a half. Consumers cut spending in June for the first time in 20 months, and they saved more.
"There is a reassessment of the economic backdrop taking place right before our eyes," said Tom Porcelli, chief U.S. economist at RBC Capital Markets. He said the figures were a shock to investors, who are realizing that the economy is in worse shape than they had assumed.