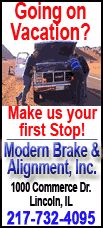 Benchmark oil for September delivery was down $1.31 to $85.32 a barrel at late afternoon Singapore time in electronic trading on the New York Mercantile Exchange. Crude tumbled $5.30 to settle at $86.63 on Thursday.
In London, Brent crude was down $1.56 at $105.69 per barrel on the ICE Futures exchange.
Oil and other commodities were dragged down by a plunge in global stock markets as traders lost confidence in U.S. economic growth. The Dow Jones industrial average sank 4.3 percent Thursday and stock markets in Asia opened sharply lower Friday.
Investors fled to lower-risk assets, such as the U.S. dollar, which exacerbated oil's decline. Crude usually falls when the dollar gains since a stronger U.S. currency makes commodities more expensive for investors with other currencies.
All eyes will be on Friday's July jobs report for evidence about the strength of the U.S. economy. Economists expect that 90,000 jobs were created in the U.S. last month, which is not enough to lower the unemployment rate, currently at 9.2 percent.
"Economic worries in the U.S. led to fears that oil demand will soften dramatically," energy consultant Cameron Hanover said in a report. "If Friday's jobs number is surprisingly robust or bullish, we could see assets of every stripe rally."
Some analysts point to growing crude consumption and robust economic growth in emerging markets to suggest supply and demand fundamentals don't justify the drop in oil prices from $100 two weeks ago.