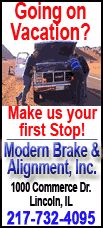 The group behind the Golden Globe Awards presented $1.5 million in grants to dozens of arts organizations at a private luncheon Thursday at the Beverly Hills Hotel.
Stars such as Leonardo DiCaprio, Mark Wahlberg, Kevin Bacon, Taylor Lautner and Lea Michele helped present and accept the gifts, which were given to 46 nonprofit and educational organizations including the American Film Institute, FilmAid International, the New York Stage & Film Company and Ghetto Film School.
Michele said she was "humbled by the generosity" of the international reporters group, then beamed as she introduced and hugged "Twilight" hunk Lautner. He admitted to "blushing up here a little bit" as he accepted a grant on behalf of the Sundance Institute.
Moments earlier, Wahlberg saluted the young actor as a screen successor to himself and DiCaprio.
"He's better looking than you, he's in better shape than me, so we're both out of a job, dude," Wahlberg said after being introduced by DiCaprio. "It's over, dude. `Titanic' and `Boogie Nights' was a long time ago."
Wahlberg, whom DiCaprio introduced as "Marky Mark," accepted grants for film programs at six American universities.