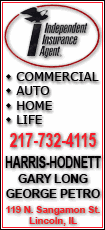 The former California governor on Thursday made his first speech in the state since confirming in May that he fathered an out-of-wedlock son, the latest sign he's gradually maneuvering back into the public eye.
Once among the most public of men, Schwarzenegger has appeared in public only sporadically in recent months.
In the days after he split with wife Maria Shriver, he told his talent agency to postpone his movie projects. His Twitter account -- once busy with posts and photos from afar -- fell out of use. He hired a divorce lawyer, and the former Hollywood star known to crave the spotlight went into a self-imposed exile to sort out his family problems.
That's been slowly changing.
He started tweeting again in late June when he traveled to his native Austria for an environmental conference, far from his troubles in the U.S. Last month, he announced he will return to acting with a starring role in the Lionsgate film "Last Stand." Schwarzenegger will play a border-town sheriff who unwittingly finds himself battling a notorious drug kingpin on the run.
He never mentioned his marital problems in his appearance before a business group at a downtown hotel, or his admission of fathering his now-teenage son with the former maid, Mildred Baena. The crowd gave him a standing ovation, and applauded him warmly after he recounted how he teamed with business leaders to reform the state's workers' compensation laws.
He gave a glossy recounting of his uneven years in Sacramento, cherry-picking accomplishments such as redistricting reform and never mentioning that the state economy has struggled for years.