In Tijuana, deported migrants struggle to survive

Send a link to a friend

[August 05, 2011] TIJUANA, Mexico (AP) -- After 15 years of installing marble in homes in Escondido, California, Porfirio Perez was caught without a driver's license during a February traffic stop and deported.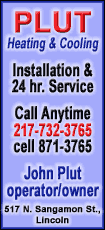 Now the 42-year-old just tries to survive in this sprawling industrial border city, 1,500 miles (2,400 kilometers) from his birthplace of Puebla in central Mexico.
He is among hundreds of deportees who are stuck in Tijuana, which sits across from San Diego, California, because they don't have the Mexican documents required and need permanent addresses to get them. He and about 350 others live in and around the Rio Tijuana canal that separates the two cities.
"I'm looking for work here but I can't get any because I don't have papers or a voter ID," Perez said. "It's a real awful change, you know. There, when I was hungry I'd go to a restaurant. Here, you eat if you can get it. You walk back and forth, looking out for the police."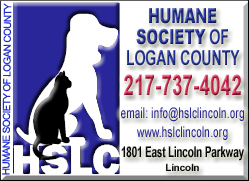 During the day the deportees look for work, wash cars at intersections or flee Mexican police who will jail them for not having papers, just like in the U.S. At night they take refuge in drainage tunnels feeding the canal, beneath bridges or in shacks made of wood, cloth and plastic a few feet from the rusty barrier that separates the country of their birth from the country where they worked years for a better life.
The Padre Chava soup kitchen in Tijuana has offered 900 free breakfasts a day for the last 12 years, along with haircuts and medical services. About 80 percent of the people it serves have been repatriated from the United States.
"Society has to turn to the reality that deportees and migrants are a part of our city," said the Rev. Ernesto Hernandez Ruiz, kitchen director. "We can't consider them a plague ... they're human beings in a difficult situation who need a hand."
An average of 254 migrants were deported to Tijuana every day from the United States in the first half of this year, according to Mexico's National Migration Institute. That's down from 2010, when an average of 366 people were deported every day over the same period.
During the 2 1/2 years of President Barack Obama's administration, the U.S. has deported a million people, almost of all them Mexican, according to U.S. Immigration and Customs Enforcement.
"Deportations are going to increase because the economic situation in the United States has not stabilized yet," says Jorge Bustamante, the U.N. special investigator on migrants' human rights.
Most repatriated Mexicans find a way to return to their homes. But others like Perez are forced to stay, disoriented, without money or contacts. Many left Mexico as children or adolescents and don't have social security numbers or a voter registration card, the document Mexicans use as their general identification, much like driver's licenses in the U.S.
Getting copies of their birth certificates is complicated and expensive.
Some are drug addicts who rob their fellow camp members.
Arturo Macias, 41, says he has lived in the river bed with about 50 people the last 2 1/2 years. The camp has the stench of decaying food that no one seems to notice and is littered with used syringes.
"Here on the border we hustle every day to see who can give us something to eat and (money) for drugs. Why am I going to lie?" said Macias, who is addicted to heroin. "I'm tired of this life, but the main thing is to get up in the morning with the gang and see how you are going to get something to buy food or drugs."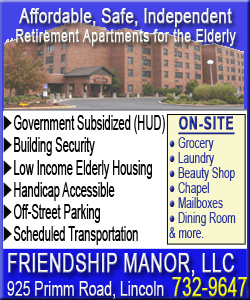 An accord signed by U.S. and Mexican authorities covering deportations from the San Diego area in 2008 guarantees a "safe, dignified and orderly" arrangement for deportees that safeguards human rights. It pledges not to separate families, to ensure deportations occur between 8 a.m. and 6 p.m. for children, women and the elderly. Convicted criminals from three border-area California prisons should be sent back only on weekdays, when government offices are open and authorities can be notified.

But Vicki Gaubeca, director of the American Civil Liberties Union's Regional Center for Border Rights, said the agreement is often violated and it provides no protection to keep a deportee from being left alone in an unfamiliar region without papers, money, friends or relatives.

"We are aware, for example, of repatriations of women at midnight (along the border) ... There is also a committee that is supposed to meet to oversee these agreements, but to date we do not know a single member," she said.

ICE in San Diego follows that agreement, said Robert Culley, director of deporations and removals in San Diego.

But other offices in Los Angeles, Seattle or San Francisco could be deporting outside those hours, Culley said. Each region has its own arrangement.

Mexico's National Institute of Migration has run a program for three years whose objective is to pay the full costs for repatriated migrants to return to their hometowns and work with their home state to find them employment.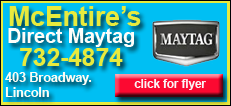 But that program is not adequately funded and requires a birth certificate or ID card to participate, said the labor department representative in Baja California, Monica Garcia. Most deportees arrive with only a deportation notice.

Just 397 migrants participated in the program in the first half of 2011.

Agustin Banos lives with his wife in a shack by the canal, far closer to the Los Angeles textile factory where he worked as a tailor for two years than to his hometown of Acapulco, the Pacific resort whose poor neighborhoods are often bloodied by drug violence.

The couple takes turns looking out for police in the afternoons and night. In the mornings he heads to a local market to clean vegetables and wash cars, but it's not enough to afford the seven pesos (59 U.S. cents) to use a pay toilet down the street.

"We're going to try to cross again, maybe tomorrow or the day after," he said. "We're going alone, that's our only choice. Sometimes one wants to finish what he's started."
[Associated Press; By OMAR MILLAN]
Copyright 2011 The Associated Press. All rights reserved. This material may not be published, broadcast, rewritten or redistributed.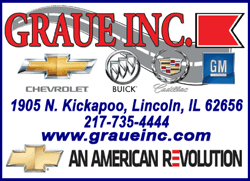 ---
News | Sports | Business | Rural Review | Teaching & Learning | Home and Family | Tourism | Obituaries
Community | Perspectives | Law & Courts | Leisure Time | Spiritual Life | Health & Fitness | Teen Scene
Calendar | Letters to the Editor