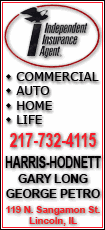 The North American Aerospace Defense Command told The Daily Herald (http://bit.ly/nlePww) that the jets were summoned when air traffic controllers couldn't contact the pilot Wednesday afternoon. The president was in Chicago for a fundraiser celebrating his 50th birthday.
The jets intercepted the Kitfox Model 2, a kit airplane, piloted by Myrtle Rose of South Barrington, a Chicago suburb. Rose turned the plane around and returned to Mill Rose Farm Airport, NORAD spokesman Lt. Michael Humphreys said.
Rose's plane didn't have a radio, which forced NORAD to use the jets to identify and intercept the plane, Humphreys said.
With such temporary flight restrictions, "there are no lines drawn in the air. It's sometimes a little hard to tell where you're at," NORAD spokeswoman Stacey Knott told the newspaper. "Typically, it's just a mistake."
The pilot met with local authorities, Knott said. The Federal Aviation Administration is investigating.
Rose didn't appear shaken after the incident, South Barrington Deputy Police Chief Ray Cordell said. "She was unaware that she had entered restricted air space," Cordell said. "Surprised was probably the right term."