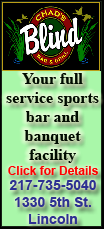 Gandhi, the 64-year-old widow of slain Prime Minister Rajiv Gandhi, is widely viewed as the most powerful person in India, setting government strategy and doling out Cabinet posts.
In her absence, the party is being run by a four-member committee that includes her son, Rahul Gandhi, who is seen as the likely successor to Prime Minister Manmohan Singh.
Gandhi had the surgery Thursday and "the surgeon has indicated that the operation was successful," the statement by party spokesman Janardhan Dwivedi said. The party said Thursday her absence would be for three weeks.
The statement added that Gandhi was recovering in an intensive care unit and was accompanied by her daughter Priyanka Gandhi Vadra and son-in-law Robert Vadra as well as Rahul Gandhi.
It gave no details of her illness or the location of the hospital. News reports have said the operation took place in the U.S.
"As this is a personal matter that pertains to her health and medical treatment, her family requests that her privacy be respected," the statement added.